01.16.11
Gemini version available ♊︎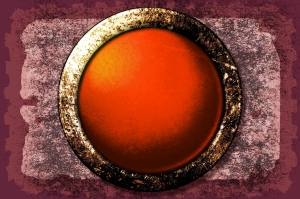 Summary: An overview of Novell's activities over the past month, showing both weaknesses and threats to the Free software community
NOVELL is already an historical company, whose trademark may stay for a while because it is widely recognised. Novell is generally mentioned in the Utah press because of its proprietary legacy, not the new paths which did not work out after Microsoft had joined. Also from Utah ("Salt Lake marketers offer advice for 2011″):
Mark Steele, a Marketing Manager at Novell offers this terrific advice, " If you want to sell your stuff through a third party channel, take a look at your product and potential customers, to help you decide whether to take any and all partners to sell to all the many that buy your product; or focus on a few that will reach your select clientele."
Novell is still a proprietary software company stuck in a proprietary mindset. The people who were community members as well as employees got laid off so that Ron Hovsepian, the CEO, can enjoy his massive bonuses which equate the annual wage of something like 100 full-time developers. And yes, that's just the bonus for one single person in a collapsing firm.
"Novell is rapidly becoming a big liability."The management of Novell may still rely on some apologists, such as Bruce Byfield, who is still standing up for corporate abuse of power (he always defended Novell). It is always amusing that apologists for corporate abuse of power try to describe other analyses as "conspiracy" while the conspiracy exists (a rebuttal to this piece was linked here some days ago). Well, here it is again with an even sillier headline (containing the word "Conspiracy" too).
Novell is rapidly becoming a big liability. As Jan Wildeboer of Red Hat put it, "even if procedural, indication of a change in #CPTN setup. New partners joining? Some partner(s) leaving? [...] CPTN withdrawal raises bigger question: Is #AttachMSFT/NOVL deal in troubled waters? At least doesn't go as planned AFAICS."
The head of the FSFE replies to him by posting the "[o]riginal FSFE letter to German competition authorities re Novell, CPTN" and as our reader Satipera put it: "Again. The original reasoning behind patents involved public disclosure yet Attachmate has not even listed the patents. NDA's proliferate…"
Wayne has responded to disinformation about it, coming from WatchTroll as we noted the other day.
Gene doesn't think that Open Source or Free Software is a good idea. He's wrong, mostly because he doesn't understand what Free Software really is (and he's not alone in this). He also doesn't seem to understand the difference between Free Software and Open Source.
We could go on and on giving new examples of Novell's failure as a company (see Nick Farrell's "Ye book of Revelation of Novell" and Nick Farrell's coverage about the CPTN scandal). Novell gets treated as a problem, not merely a victim.
Groklaw points out that Singer, the vulture who put Novell on sale against its will, is crowned one of the "The Most Profitable Hedge Funds, Thanks to Fees — Not Performance"
OZ Master, by Daniel Och for Och-Ziff Management, ranked sixth in profits, and Elliott International, by Paul Singer for Elliott Management, ranked seventh, but they tied for 99th in performance: a 6.7% return. According to Bloomberg Markets, the S&P 500 index gained 6% over the same span. Not much value added there for those fees.
Novell's planned acquisition is mentioned in [1, 2] (mostly annual roundups) and another site points out that: "As part of the transaction, Elliott Management Corporation, one of Novell's largest shareholders, will become an equity shareholder in Attachmate Corporation."
"The truth of the matter is that Novell is on its last foot/toe…"See this report [1, 2] which claims: "Back in 1995, Novell Corp. of Waltham, Massachusetts, had $2 billion in revenue and was considered a rival to Cisco Systems Inc. in computer networking. Cisco then was only 10 percent larger than Novell by revenue. Today, with revenue below $1 billion, Novell is less than 3 percent of Cisco's size. In November it agreed to be purchased by Attachmate Corp. for $2.2 billion."
As another site claims, "the stack providers have gaps, which makes Red Hat and a portion of Novell interesting." Well, Novell might not be around for much longer. Someone from the comments section in CNET says that "Novell's vaunted BrainShare (finally) died awhile ago." Novell will attend the National Retail Federation Show, but it's nothing like having one's own event. The truth of the matter is that Novell is on its last foot/toe and Novell customers/users face uncertainty, which helps not at all. Timothy Prickett Morgan explains: [1, 2]
Thoma Bravo was also one of the investors in the Attachmate conglomerate, which added together host access and application transformation vendors Attachmate and WRQ and systems management and security tool vendors NetIQ and PentaSafe. By the way, Thoma Bravo has a hand in the $2.2 billion acquisition of Novell by Attachmate, which was announced two weeks ago.

Thoma Bravo is showing legacy software businesses more attention than either IBM or Novell have done in a decade. If you have ever wondered what you would do if you could buy the IBM midrange business, think about this: Orlando Bravo and Scott Crabill, the managing partners at the private equity firm who have been behind all of these investments, do not have to wonder. They seem to be doing it, bit by bit, and they know.
In summary, all we can state is that Novell is irrelevant to Free software and all it does to it right now is elevate risk to it, not just with the patent sale but also with OOXML, Mono, Moonlight, and other bits of Microsoft enablement. Why are some people still defending Novell? █
Permalink
Send this to a friend