01.19.11
Gemini version available ♊︎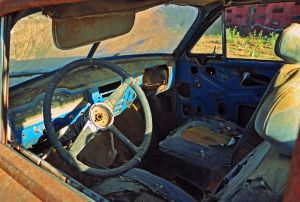 Summary: The Microsoft-financed Novell to continue having power over the community which drives OpenSUSE development
Susan Linton has done some fantastic job tracking a project she cares so much about — a project we view as troubled amid Novell's sale. Pascal's OpenSUSE problems do not make it look any better and Linton has this latest report:
After the controversy of the openSUSE artist and Board nominee being expelled from the project, packager Nelson Marques asked a series of probing questions to help determine for whom he might vote. The only trouble is he turned to the likes of Nietzsche, Stallman, and Gandhi for inspiration. Now that may not seem like a bad thing at first, but fellow lizards had a problem with it.
In light of the Tom Jowitt interview/chat with Jos Poortvliet [1, 2] (mentioned here 3 days ago), Groklaw quotes: ""The finances for the foundation will depend on the foundation," said Poortvliet. "Novell will obviously be one of the sponsors, but is is hard to go into specifics.""
"Who else will be funding this adventure? Is Microsoft funding it too?"
–GroklawGroklaw also quotes: ""From the community side however the board has made clear their opinion that they want to move on with this, and it has already set up the bylaws," said Poortvliet."
Now, as a quick reminder, Groklaw looked very carefully at the whole "foundation" situation. It did this with a lot of legal folks who lurk and participate in the Web site. Groklaw's reaction to the above is as follows: "Uh oh. Who else will be funding this adventure? Is Microsoft funding it too? Or what? Who? When do we get to know? And the board has no choice??? He claims that the bylaws have already been drawn up "by the board"? Compare the notes from the board meeting where the decision was made, after being suggested by Novell's representative on the board, that Novell's lawyers would draw up the bylaws. My worries grow after reading this article claiming all is well."
In the mean time, OpenSUSE keeps talking about the mundane [1, 2] and the exception happens to come from a GNOME developer/contributor from Novell:
Back in October, at the openSUSE Conference, many people were interested in the whole app store/market place/software center topic for openSUSE: we had a session about that, and several hallway discussion. There is no big surprise here, since it's a hot topic for various OS distributors, and not just our free distributions. Of course, being lazy people, we discussed what we could re-use to minimize our work; the software center used in Ubuntu and the app-install work that Richard did a while ago came to our minds.
OpenSUSE has been contributing to GNOME and KDE (although to the GNOME part Novell contributed Mono), so whatever happens to this project will matter a lot. █
Permalink
Send this to a friend