01.26.11
Gemini version available ♊︎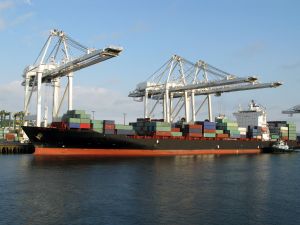 Summary: Lawsuits seeking to block competitors are becoming a business norm at Microsoft
Towards the later phase of its uncertain lifetime Microsoft may be remembered as a broken shell, which was suing with patents to embargo the competition. That's what we saw it doing to TiVo this week and now this is done against Datel [1, 2, 3, 4, 5, 6, 7] on the face of it:
GAMES CONSOLE SELLER Microsoft appears to be a bit miffed with an outfit called Datel Design & Development.

The Vole has complained in the strongest possible terms to the US International Trade Commission that Datel Design has be doing some terrible things and has called for an immediate investigation.

According to Microsoft, Datel has been violating its patents and stealing its ideas. It also seems that there is a history of bad blood between the two companies.
Wolfgang Gruener argues that in 2011 Microsoft may be "Drifting Into Insignificance". The summary says:
Microsoft has developed a very special talent to shoot itself in the foot and I am wondering what happened to the company that has commoditized computers with passion and unusual ideas for the future of computing?
Microsoft never became successful in the hardware market. Rebadging some peripherals hardly counts (Apple-branded hardware too has its artificial limitations which upset a lot of people [1, 2]). So Microsoft is rapidly becoming a lawsuits company; in the recent past (about 2 years ago) it bragged about never suing with patents, but things have been going downhill since then; Microsoft sues with patents more than one can keep track of. It's a sign of loss. █
Permalink
Send this to a friend