02.08.11
Gemini version available ♊︎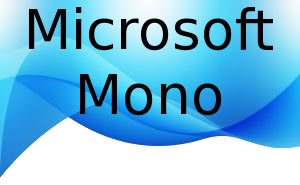 Summary: Microsoft-patented bits of software (Novell-sponsored and containing Microsoft code), which are not covered by the Microsoft Community Promise, are now included in MeeGo
Banshee's developer may be gone from Novell, but a lot of damage was done. Linux-based platforms were made dependent on Microsoft APIs and Microsoft patents that apply to Mono, for example (the Microsoft Community Promise (MCP) does not cover that). Banshee's most recent incursion involved Ubuntu 11.04, as we noted over time in:
Banshee also tried to find its way into MeeGo, just shortly after MeeGo was first introduced. We wrote about this several times last year [1, 2, 3, 4, 5, 6, 7, 8]. According to Microsoft booster Gavin Clarke, "Banshee is now the default music player for MeeGo." To quote in context:
Novell is losing a key figure driving development of the Banshee open-source music player it helped pioneer.

Banshee creator Aaron Bockover is leaving Novell after six years and joining Skype co-founders Janus Friis with Niklas Zennström on their latest venture: an on-demand, social music service called Rdio.

[...]

Banshee is now the default music player for MeeGo.
It is also the default in future releases of Ubuntu. What a mess. Last night a reader notified us that Banshee pusher David Nielsen (part of the so-called 'Mono lobby' [1, 2]) is doing it again:
We wrote about it, and now, after literally weeks of planning, it is here. The post-FOSDEM GNOME+Mono hackfest.
GNOME 3.0 is almost here and fortunately, with the exception of Tomboy, GNOME does not yet depend too much on Mono. To quote the GNOME 3 Myths Wiki (last updated two months ago): "Currently the only application written with the Mono bindings is the notetaking application Tomboy which has been part of GNOME since version 2.16 released in 2006. Tomboy will of course continue to be available in GNOME 3.0, but no component introduced explicitly in GNOME 3.0 will depend on Mono – GNOME Shell is written in C and Javascript, Zeitgeist and the GNOME Activity Journal use Python. And by the way, you can safely remove Tomboy if you don't like it. Alternatively Gnote can be used which is a port of Tomboy to C++. Other Mono based applications like F-Spot and Banshee are not officially part of the GNOME release and have alternatives such as Shotwell, Rhythmbox and others." As far as we know, Tomboy's developer still gets his wage from the Microsoft-funded Novell. █
"I'd like to see Gnome applications written in .NET in version 4.0 – no, version 3.0. But Gnome 4.0 should be based on .NET."
–"Gnome to be based on .NET – de Icaza"
Permalink
Send this to a friend