02.23.11
Gemini version available ♊︎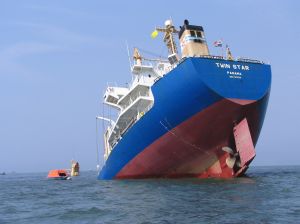 Summary: Microsoft is borrowing more money while IIS is gradually dying and a Microsoft PC gaming alliance falls apart
Microsoft has gone through some bizarre financial situations. Either it is stashing money in some tax-free haven or it is simply running out of money because its borrowings are exceeding what was once allocated for debt: (thanks to "twitter" for the information)
Earlier this month, Microsoft borrowed $2.25 billion in unsecured debt. What in the world possesses a company with $40 billion in cash and short-term securities to go out and borrow money?
The above comes from Murdoch's biased & unfair press, which also has this article that says: "Software giant Microsoft Corp. (MSFT) hit the market Thursday with a $2.25 billion, three-part debt offering–its third ever–and was met with a whopping $6.5 billion of orders.
"Although the company paid more to borrow than on previous issues because of a recent rise in Treasury yields, to which corporate debt is benchmarked, current rates are still attractive historically."
Isn't that odd?
Meanwhile, writes Răzvan Sandu, "Microsoft IIS webserver is dying, netcraft confirms it http://is.gd/sUguLi" (see the graphs/plots which complement the following text):
Apache saw the largest increase in terms of both market share and absolute growth this month, with 9.6M new hostnames equating to a 1 percentage point increase in market share. This continues the general upward trend seen for Apache since January last year. The most significant increase occurred in the United States, where 7M new Apache hostnames were recorded. Once again, significant contributions to Apache's increase were seen at AmeriNOC (4.6M) and Softlayer Inc (1.3M). Apache also made a net gain of 817k hostnames in the Netherlands as the result of a 1.3M increase at Axoft Group.
It has been a rough time for Microsoft recently and many managers left. There were layoffs, too, especially in units that are associated with hardware/consoles-related products like Xbox 360. PC Authority says that "Microsoft and Nvidia abandon PC Gaming Alliance", noting that it's not just Nvidia:
Industry body grows smaller and weaker as two more major players leave altogether, while AMD reduces involvement
Microsoft may no longer be worth so much attention because its impact on the industry is limited and it appears to be declining as the days go by. The principal issue is proprietary software or monopoly abuse (there is a correlation); wherever it appears this becomes an issue. █
Permalink
Send this to a friend