04.18.11
Gemini version available ♊︎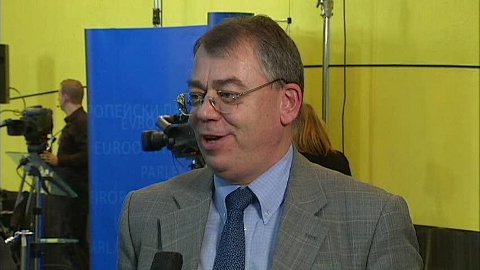 Klaus-Heiner Lehne / Source: Europa.eu
Summary: Another source names MEP Lehne for his inexcusable monetary interests in an area on which he lobbies and affects legislation (patents)
MR. Lehne is one of those controversial figures among the FFII crowd; he is one who lobbies aggressively for laws that harm Europe and benefit his own monetary interests. It's that type of people who should never have entered parliament and the president of the FFII found a Twitterer quoting the following new report:
Lessons from the #EU cash-for-influence scandal: block MEPs from taking second jobs with conflicts of interest http://bit.ly/hZlqJb
Here is the article at hand. It starts with:
The cash-for-influence scandal has unleashed, perhaps for the first time ever, a broad debate about the relations between MEPs and industry lobbyists. It has also sparked an important process of drafting stricter ethics and transparency rules for the European Parliament. A working group of ten MEPs led by Parliament President Buzek meets for the first time this week, with the task to present detailed proposals before the summer break. In the wake of the cash-for-influence scandal it is hard to find any MEPs that openly question the need for stricter rules. But it is a public secret that there is a significant number of MEPs that oppose effective rules. There's reason to fear that at least some of the MEPs in the new working group might belong to this category of low-profile opponents to change.
It was also a year ago that we gave examples of such pro-patents MEPs who also work for legal firms that benefit from patents. As the president of the FFII put it (quoting the above):
Klaus Heiner Lehne is working 1 day/week for Taylor Wessing, active in EU lobbying and pushing for software patents http://ur1.ca/3vtvf
And from the article: "There are at the moment no rules to stop MEPs having other jobs – and many MEPs do. Influential conservative MEP Klaus Heiner Lehne, to mention one example, is a partner at law firm Taylor Wessing, where he continues to work one day per week. Taylor Wessing is active in EU lobbying, on issues ranging from software patents to private equity regulation." Microsoft Florian already jumps to his defence. How revealing. █
Permalink
Send this to a friend