05.04.11
Gemini version available ♊︎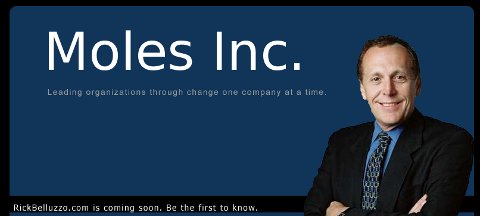 Summary: Stephen Elop — just like Richard Belluzzo before him — joins Microsoft, briefly afterwards leaving the company and leaving a lot of chaos
NOVELL is over, but Microsoft's destruction of its surroundings is not over. The Microsoft cult continues to damage good companies and this harms the jobs of very many good people. The cost of Microsoft to the economy is immeasurably high. In Nokia, for example, the number of full-time employees was greater than at Microsoft, but it did not prevent Microsoft from stealthily acquiring Nokia for just a few billions. The FSFE's founder compared the Nokia deal with Microsoft to that of Novell. Elop was compared by one of our readers to Rick Bellouszo, who basically just came Microsoft, then hopped onto another company. Prior to it he derailed and annulled a strategy which was driving GNU/Linux and other Microsoft rivals; he switched it over to Windows/Microsoft. He then jumped ship, receiving a reward in the form of a wage from Microsoft. These people are like Carl Icahn, only a lot less dumb.
According to Microsoft booster Matt Rosoff, Elop may have entered Nokia only for the purpose of shaking the hands of his former boss, Steve Ballmer. If true, he was there just to sign a rather corrupt takeover, in other words to act as Microsoft's mole:
Murtazin also tweeted yesterday that he has heard from sources that Nokia CEO Stephen Elop is a short-termer, and will retire at the end of 2012 once the Windows Phone transition is compete.
"Elop to retire 2012," says Jan Wildeboer from Red Hat. "Mission accomplished? Nokia, I pity you."
Microsoft: destroying one competitor at a time. Is RIM the next one to die? If Microsoft can destroy all the rivals (with patents, hostile deals, bribes, etc.), then people will have no choice but to use Windows. Microsoft can only compete when the customers cannot choose, e.g. in the OEM channel. █
"I'd be glad to help tilt lotus into into the death spiral. I could do it Friday afternoon but not Saturday. I could do it pretty much any time the following week."
–Brad Silverberg, Microsoft
Permalink
Send this to a friend