05.26.11
Gemini version available ♊︎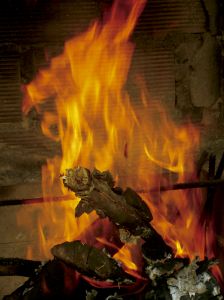 Summary: Debt-saddled Microsoft is losing Skype users, losing staff, and the CEO is asked to step down
MICROSOFT'S growing debt is being discussed quite heavily in IRC right now (logs will have been published by the morning). It was not so long ago that IBM, which almost had gone bankrupt, surpassed Microsoft in terms of perceived market value (which is a value of meaning only to Wall Street with all of its infamous bubbles).
"Here is a link you might enjoy," wrote to us a reader some minutes ago, "I always figure that when Gates saw the dead end for Microsoft ($18 bn loss at the end of the 90′s), Ballmer was brought it to ride it into the ground."
This relates to the following news that's seemingly everywhere by now. To quote one article:
Hedge fund president calls for Microsoft CEO to step down

Microsoft CEO Steve Ballmer should step down and "give someone else a chance" according to hedge fund manager David Einhorn, pointing to the drastic drop in the Redmond-based company's stock over the past decade.

Einhorn said that Microsoft's chief executive is "stuck in the past" and his presence inside the company is the "biggest overhang on Microsoft stock" whilst speaking at the Ira Sohn Investment Research Conference in New York on Wednesday. Ironically, Microsoft's stock – which has barely risen or fallen in over a decade – actually gained 0.87 percent in after-hours trading after the outspoken hedge fund manager's comments, the most of any industry average industrial component on the Dow Jones.
As we noted earlier this month, his crazy purchase of Skype might cost him his job. His outrageous, inflammatory statements about Free software cannot help either. But perhaps more importantly and timely is the Skype crash that is being reported at the moment. To quote the article "Skype crashes and burns" from the start of the problem description: "But now the service has given up the ghost, sending me into an infinite loop as non-functionality on two machines, one running that old dog Vista and one running funky new-fangled WIndows 7."
"As we noted earlier this month, his crazy purchase of Skype might cost him his job."A few years ago Skype crashed for everyone because of Windows Update. Put Microsoft and Skype together and all that's left is an exclusionary service that blocks competition [1, 2, 3, 4, 5, 6, 7, 8, 9, 10] and wields software patents. To quote Linux guru SJVN: "I told you so. I knew that Steve Ballmer could talk all he wanted about how Microsoft would continue to support non-Microsoft platforms, but that there was no way he'd actually do it. The first proof is here. Digium, the company behind the popular open-source Asterisk private-branch exchange (PBX) program, has announced that Skype has unilaterally ended its deal that allowed Asterisk to work with Skype."
Microsoft has chosen to work with nobody else (of value) and instead to stomp on everything. This is why the company is failing where it cannot break the law (e.g. to ensure OEMs only ever install Windows). The Microsoft boosters currently try to find out why a self-professed open source backer is quitting Microsoft [1, 2] just like many companies are fleeing away from Microsoft:
In 2008, Microsoft hired Hamilton "Hammett" Verissimo, the founder of the open-source Castle Project, as a program manager on the Microsoft Extensibility Framework (MEF) team in the company's Developer Division. On May 17, 2011, Verissimo quit Microsoft.
He merely leaves a sinking ship along with almost all the top managers, except Mundie the lobbyist, Gutierrez the patent extortionist, and Ballmer the bully. The company we now know as Microsoft is a racketeer, a mole, a liquidator, and a darn good liar. █
Permalink
Send this to a friend