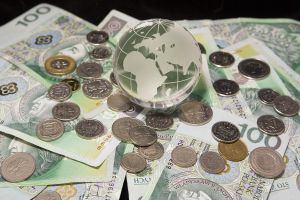 Summary: Microsoft already ruins interoperability between Skype and other software (which is based on Free/open source software) and this comes amidst important hearings and fines in Europe
Skype never used standard protocols, but there were at least some links one might call "interoperability" and there was cross-platform support, even if it was poor. Speaking for myself, Skype never worked for me as webcams that worked perfectly using SIP clients simply failed in Skype. The program was necessary because of the network effect, which meant that many people would not be contactable through any program other than Skype. Techrights prefers SIP and Free software.
Well, guess what? Microsoft already uses Skype
to shaft GNU/Linux and Free software users
on the face of it. "Microsoft kills Skype for Asterisk," informed us one reader (in IRC). "Need to get the word out that SIP clients can talk to each other, not just to the same model."
He adds that "people that were advocating FOSS skype clients have been shown that option is dead. SIP is the way forward for softphones" (I personally have a SIP phone connected to my hub at home).
"Just two short weeks after assuring us Skype was safe in their hands, Microsoft seems intent on cutting its link with Linux."
--Simon PhippsMr. Phipps from the OSI writes: Just two short weeks after assuring us Skype was safe in their hands, Microsoft seems intent on cutting its link with Linux."

He continues: "Having suspended disbelief for as long as I could, my ability to take Microsoft at their word over Skype was shattered yesterday on hearing the announcement by Digium, sponsors of the widely-used Asterisk VoIP project, that they have been told they can no longer sell their Asterisk-Skype interaction module after July 26. That means it will become impossible for this VoIP PBX to connect to Skype."

Will the OSI help complain like it did regarding CPTN? Maybe it ought to.

So anyway, why is this important? At this very moment Microsoft is under fire in Europe for stifling interoperability. This cannot help Microsoft's case, can it? In fact, regarding the hearing which the FSFE mentioned and we wrote about yesterday, here is the summary from the FSFE. It is titled "FSFE in Samba case: Microsoft's defiance backfired" and it says:


The problems date back to the Commission's 2004 decision that Microsoft should release interoperability information. After that, the company played for time and waited three years to comply with the Commission's demands. Explaining the significance of Samba for a competitive software market, Chamber President Forwood said: "Samba is the funnel through which the effects on the market will be produced."

Microsoft contended that the information it had to provide was valuable and innovative, and originally sought to charge high prices for it. Tridgell demonstrated that the valuable information had already been revealed by Microsoft in research papers and other public fora. By contrast, the information that Samba team needed to interoperate with computers running Microsoft Windows was neither original nor innovative.

"Microsoft didn't keep this information secret because it was valuable; the information was only valuable because it was kept secret," Piana told the Court on behalf of FSFE. He said it let Microsoft preserve its dominant position, because no other software was able to talk to the company's systems. "The company used these three years to further entrench its dominant position in the market."

"Microsoft is acting like a gambler who doubled up on a losing bet, and now wants his money back," said Nicholas Kahn, the representative of the European Commission. By waiting three years before complying with the Commission's decision while the clock on the fine was ticking, Microsoft set the stakes very high – and finally lost.

"In this case, Europe's competition regulators have shown their bite. We hope that the court will uphold the fine and make it clear that companies in Europe have to play by the rules," said Karsten Gerloff, President of the Free Software Foundation Europe. "FSFE does many things to help foster the growth of Free Software. We're proud to help make the case for Free Software in a forum such as this, where we believe we are providing a public service."
There are also some news reports about it [
1
,
2
]:
The world's largest software company told judges at an appeal hearing today that the 2008 European Commission fine was "especially unfair" because the regulator failed to give it sufficient guidance to avoid the fine. The court should annul the "unnecessary, unlawful and totally disproportionate penalty," Microsoft lawyer Jean-Francois Bellis told the court.

Microsoft is the only company in more than 50 years of EU competition policy to be penalized for failing to comply with an order. Today's case is the last remnant of years of disputes with the commission that resulted in fines totaling 1.68 billion euros. Microsoft agreed to a settlement in 2009 in a bid to repair the company's uneasy relationship with the EU regulator.
Groklaw
thinks it is "[r]ather sad if a company's goal is to establish it isn't "as bad" as you thought. Here's Microsoft's appeal." Well, Microsoft thinks it is above the law and it
uses PR
to try and brainwash the public and daemonise those who penalise for true crimes. It's all propaganda, just like the current
propaganda about Vista 8
. As Renai LeMay
put it
, "it's too soon, Microsoft". To quote:
To most consumers, Windows 8 will likely look and feel pretty similar to Windows 7, which in turn looked much like Windows Vista.
Exactly. And this is why we call it Vista 8. Imaginary hardware features is all it has (or
doesn't have
). But going back to the original point, Microsoft is lying about interoperability. Microsoft is not playing nice, it is just trying to dodge fines.
⬆