06.29.11
Gemini version available ♊︎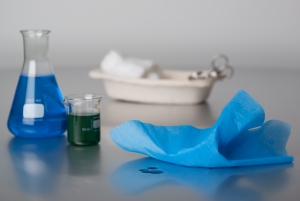 (ODF | PDF | English/original)
Resumen: las debilidades de seguridad de Windows como una oportunidad para desinfectar ordenadores de la gente (la eliminación de los sistemas operativos propietarios).
El momento más adecuado para 'convertir' Los usuarios de Windows en usuarios de GNU/Linux, es cuando Windows los traiciona -lo que sucede a menudo-, por lo general con virus o malware. El Register dice[http://www.theregister.co.uk/2011/06/28/extreme_rootkit_removal_advice/] que Microsoft recomienda a los usuarios a instalar Windows en tales circunstancias:
Microsoft aconseja a los usuarios a re-instalar Windows si llegan a la mala suerte de ser atropellado por un rootkit, particularmente cruel.

El troyano Popureb amarra sus tentáculos tan profundo en el sistema operativo que la mejor opción es atacar nuclearmente a las máquinas en órbita para volver a su configuración original. Los archivos que no han sido copiados con seguridad se pierden en el proceso.
Como el Sr. Pogson señala[http://mrpogson.com/2011/06/28/if-you-have-to-reinstall-your-os-to-keep-your-pc-running-install-gnulinux/], esto es en realidad una valiosa oportunidad para adoptar GNU/Linux;
Si tiene que reinstalar el sistema operativo de su PC para que siga funcionando, considere la instalación de GNU/Linux para detener esta locura.
Esto se refiere a los consejos dados en relación con la defensa a principios de este mes[http://techrights.org/2011/06/14/gnu-linux-advocacy/]. █
Traducción hecha por Eduardo Landaveri, Administrator of the Spanish portal of Techrights.
Translation produced by Eduardo Landaveri, the administrator of the Spanish portal of Techrights.
Permalink
Send this to a friend