07.10.11
Gemini version available ♊︎
A campaign is born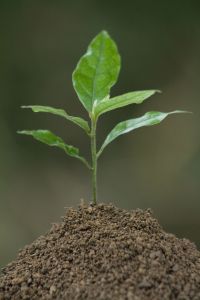 Summary: Larry "phpnut" Masters launches "Developers Against Patents" to defend pre-emptively against patent trolls; Apple is still casting a shadow on the W3C
EARLIER TODAY we wrote about actions that can be taken to address the patent issue. We are gratified to discover yet another movement against software patents, going under the banner "Developers Against Patents" and stating in its Web site (registered by Larry Masters, aka "phpnut", just 10 days ago):
We are collecting name and contact information of individual developers or companies who are interested in forming a group to start suing patent trolls for Declaratory Judgement that our work in the software world does not violate any of their patents.
"[A] group to start suing patent trolls for Declaratory Judgement," emphasises the FFII's president, who suggested a reminiscent idea to me some years ago (actually creating a patent troll to try and embargo Microsoft Office). The site is looking for involvement, so perhaps someone can weigh in.
The universe of patent monopolies is definitely getting hit by a wave of bad publicity after lawsuits like this one against Apple and patents like these ones:
Brilliant Digital Entertainment subsidiary Kinetech has its eyes on the digital music industry, announcing that it has been granted three US patents covering content discovery and rights enforcement.

Back in 2009, Kevin Bermeister of Kazaa fame switched focus to legal music alongside former pirate-buster Michael Speck, and BDE acquired Kinetech, whose patents it had been using since 2002.
What only started surfacing a short whole ago due to a page update from the W3C is Apple's patent menace. It is still threatening the World Wide Web and the W3C, which foolishly gave Apple and Microsoft a chair at the table, only to meet backlash later. Watch what Apple does to the Web:
The World Wide Web Consortium (W3C) this weekend put out a call for prior art that might invalidate two Apple patents potentially keeping the web from using the concepts as standards. The W3C's Patent Advisory Group is hoping to make Apple either give a royalty-free license for the patents, which cover widget security and safe distribution, or else lose control of the patents so that they can be used royalty-free.
Had Apple cared about the Web, it would have done something. Instead, however, Apple is working to pollute the Web with MPEG-LA patent tax. █
Permalink
Send this to a friend