07.14.11
Gemini version available ♊︎
Novell goes down the drain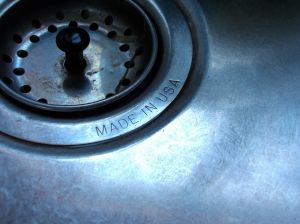 Summary: GroupWise abandoned while staff associated with it abandons the company; not only Microsoft gains from it as GNU/Linux companies too capitalise on Novell's erosion
A lot of Novell staff fled or got canned. Well, now the business is lost, as expected. Hardly any boycott is needed at this stage; Novell is in a free fall and Attachmate seems apathetic about it.
Ken Muir left some days ago (well, the announcement at least came then) and almost everyone else at A- B- and C-level management already left. Muir was a key GroupWise person.
"NSW Health to dump Novell GroupWise," tells us a pro-FOSS journalists whose reporting we typically enjoy. Sadly, as he explains, it's Microsoft which gains here and:
Who knows what treasures can be found buried there [GroupWise], amongst the musty trappings of the past covered in dust? What glories await? What ghosts of the past?
This can also be found here and the original report is here. Attachmate remains quiet on GroupWise, which competes against Microsoft.
In other news from Australia, Novell continues to market the ZENworks product line (proprietary) and a lot of the news was flooded by the marketing PR Novell had paid some firm to generate. There are new faces in Novell's PR blog, Michele Hudnall and Kim Lorusso, both promoting proprietary software
The importance and relevance of all this is that Novell gets punished for a bad strategy and for Boycott Novell the plan was to have Novell's GNU/Linux business shifted to companies that do not help Microsoft. The site hopes that it is benefiting companies that do not pay Microsoft for Linux and thus provides an incentive to antagonise the patent extortion. Watch what bankers say about Red Hat right now:
The firm notes Linux shipments are expected to outpace both Windows and UNIX in CY2011 and the acquisition of Novell by Attachmate in November 2010 could help Red Hat increase its market share.
That is a good thing because Red Hat does not pay anything to Microsoft. █
Permalink
Send this to a friend