08.17.11
Gemini version available ♊︎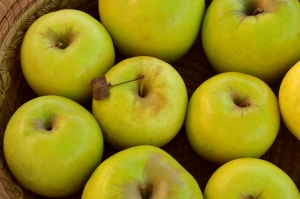 Summary: As misconceptions about the patent systems get removed and Google's patents heap expands massively, a ban of Android devices proves counter-productive to Apple and there appears to be a growing push for reassessments, even from Google
JUDGING by the news, patent unrest has become part of the national debate and agenda. As always, lobbyists try to reverse this trend.
Microsoft Florian is still up to old tricks (see the comments too) and his lobbying agenda provides new distortions from a former Microsoft lawyer who helps distract from analyses of the Motorola deal. A known foe of the patent systems writes:
So let's get this straight. Apple and Samsung are suing each other, while Apple relies on another division of Samsung for key parts. Apple and Microsoft–and apparently RIM–are using patents aggressively to stop competition, despite each having been hammered hard by others (including patent trolls) for patent infringement. Google, who seems to want patents for defensive purposes, lost out on the Nortel patent shield (acquired by its competitors Apple, RIM, Microsoft, etc.), but has paid billions of dollars now for patents from IBM and even from Motorola (recently its patent enemy), and may pay more for Interdigital's patents–in a continuing escalation of the patent war in the smartphone segment of the market.
It all helps substantiate calls for a fix to the patent system, which has become a tool for Apple's litigation and blocking of competition. Giga Om indicates that Apple's embargo attempts are failing because the claims are weak and Apple's fabricated 'evidence' can only make matters worse. Glyn Moody's latest analysis goes along the following lines:
In the present case, that Community design [.pdf] consists of a drawing of a rectangular tablet with rounded corners and a border. That's it: it's as vague as a very vague thing can be, but apparently it's enough to get Samsung's tablet blocked in Europe because they, too, are rectangular with rounded corners and a border.
"The European Commission has created a monster here," explains Moody, "one that most of us (myself included) didn't even know existed. Clearly, this horror needs slaying before it starts marauding through the entire European economy, wreaking havoc on a scale that makes today's patent litigation look like playground fistifcuffs."
The Inquirer says that the ban has already been partially lifted and one GNU/Linux advocate notes that "[e]ventually Apple will have gained nothing from this litigation except some hefty legal bills."
"The Android army marches on…."
Peter Köhlmann, a German GNU/Linux advocate, says: "The whole thing is a riot. It has been the *wrong* court from the start. If apple wanted to ban the device in Europe, there is exactly *one* court which is applicable: The Trade court in Alicante / Spain
"And for Germany the Düsseldorf court was also the wrong one, they must use the one in Frankfurt, because that is where Samsung/Germany is located.
"So expect a *very* costly decision for apple to chose the wrong court and, to top it a little, use manipulated evidence."
With over 650,000 activations a day, Android is now making Linux very prevalent on mobile devices while the Microsoft-boosting cult promotes Microsoft's patent propaganda book. How shameful. They just cannot advise people to buy Windows phones, so they try to assure Microsoft tax on Linux.
Google is meanwhile exploring routes to defanging patent trolls, which Motorola's patent portfolio cannot be effective against. Katherine Noyes uses the whole case to say that this is why we need to kill all software patents. "If there's any lesson to be learned from Google's news-making activities these past few days," she explains, "it's that software patents are a problem."
"The most recent illustration, of course, is Google's $12.5 billion purchase of Motorola Mobility, clearly a strategy for gaining the latter's considerable catalog of patents."
Mike Masnick adds that startups needing patents is a myth too:
While I'm not as much in agreement with the crew of folks who likes to separate out "software patents" from the rest of the patent system (the whole system is broken), I can see serious problems with the way that "software" is patented these days. I tend to think that the fix isn't to carve out software patents, but to fix the whole system itself. Still, if we look at what are generally considered software patents, it does seem clear that they are doing tremendous damage to the industry and innovation as a whole — and thus are very much in violation of the Constitution's patent clause which only allows for a patent system if it "promotes the progress." Tim Lee points us to James Besson's most recent paper, in which he analyzes a generation's worth of software patents and shows how such little most in the software industry actually seem to want patents. In fact, it's mostly those outside of the industry who obtain software patents.
Patently-O joined this debate about software patents by pointing out that:
In an important decision, the Court of Appeals for the Federal Circuit has rendered many broadly written software patents invalid under 35 U.S.C. § 101 as interpreted by Bilski v. Kappos, 130 S. Ct. 3218 (2010). Most patent decisions involve questions of whether an invention is obvious under 35 U.S.C. § 103(a) or sufficiently described under 35 U.S.C. § 112. Section 101 asks a slightly different question – whether the patented invention is the type of innovation that properly fits within our patent system. In language virtually unchanged for over 200 years, Section 101 indicates that a patent should be awarded to the inventor of "any new and useful process, machine, manufacture, or composition of matter, or any new and useful improvement thereof." Over the years, courts have repeatedly held that Section 101 bars the patenting of 'laws of nature, physical phenomena, and abstract ideas.'
So that ought to exclude mathematics, which is what a lot of software essentially implements at a lower conceptual level.
The USPTO says it has granted 8,000,000 monopolies on ideas so far. Does that actually promote progress or only an illusion of advancement? At Microsoft, patents used for vapourware is still the modus operandi, perhaps for PR purpose. Everything for mobile patents blackmail and Windows 8 hype. Hopefully the next version Windows will emulate the mobile platform and suffer a similar fate. It seems like neither Apple nor Microsoft could face Android without some legal harassment, and that too is ultimately failing because Google found armament opportunities. Interesting times ahead. █
Permalink
Send this to a friend