08.24.11
Gemini version available ♊︎
Nosediving after the software chief from Microsoft lets Linux die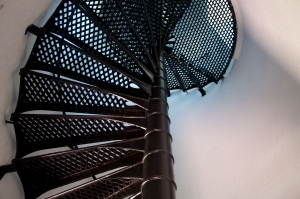 Summary: Not so long after Microsoft had called HP a competitive threat (in its SEC filings) for exploring Linux on the desktop, Hurd mysteriously got fired and his purchase of WebOS thrown down the ashtray, sending HP's stock into a downward spiral
SEVERAL months ago we continued to comment about the departure of Hurd from HP. It happened under mysterious circumstances [1, 2, 3, 4]. A former Microsoft ally took his place after HP's new software chief had been appointed from Microsoft.
There is something iffy about HP giving up on its Linux-based operating system which Hurd spent billions on. This was not taken too lightly by prominent bloggers, who wrote:
I liked webOS, HP's Linux-based take on a tablet operating system. I thought it had a shot to be a tablet player. But, then, Leo Apotheker, HP's new CEO, along with spinning off HP's PC business, killed webOS. Was it because, as Apotheker said, the tablet effect is real and sales of the TouchPad are not meeting our expectations," and that the TouchPad was quickly becoming a money pit? No, no it wasn't.

Yes, webOS and the TouchPad were doing badly on the market. But, so what? A company the size of HP doesn't get out of the consumer PC market and new tablets and spin around on a dime because it can't be as "as cool as Apple." No, it does so because Apotheker and his cronies had planned for months to try to transform HP into their old company, SAP, and go head to head not so much with IBM, but his old sparring partner, Oracle.

In the same year that Microsoft added cut and paste to its mobile feature set, HP added cut and run, announcing last week that it would no longer produce webOS hardware, then dumping its failed HP TouchPad tablet in a $99 fire sale. At the same time, the number-one PC maker signaled its intent to spin off, sell, and otherwise dump its Personal Systems Group—the division that makes all of its computers for business and consumer markets—within 12 to 18 months. Unless a buyer like Samsung is waiting in the wings already, that's a long time to go without a mobile strategy.
Well, investors agree. They "flee HP" (see the chart):
Hewlett-Packard shares have slumped as investors respond to last week's announcement of a radical shift in strategy.

From a high of US$32.59 on Thursday, shares fell to US$22.89 on Friday before closing at US$23.60.
Wow. And this made sense why exactly? Microsoft is already trying to sort of bribe WebOS developers away from Linux. The remaining units of TouchPad are getting a new life because the hardware is great and the price is very low. Both Ubuntu [1, 2, 3, 4, 5] and TouchDroid [1, 2] are being made available for these devices that HP bought just to kill (after Hurd had been fired and Microsoft-friendly people put in charge). Guess who is happy about this whole deal? Microsoft booster Ed Bott is now comparing TouchPad to KIN, which is said to have sold only 503 units. Just before Hurd got canned Microsoft listed HP as a competitive threat on the desktop because HP was exploring GNU/Linux, even its own distributions of it. █
Permalink
Send this to a friend