09.25.11
Gemini version available ♊︎
Übermensch Incorporated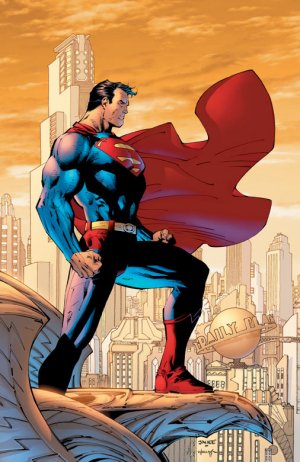 Summary: The Gates Foundation still wants to run the US schools system and decide which patents taxpayers should pay for
Over the past year we have mentioned TFA on numerous occasions because it is a front group to the Gates Foundation.
This group is said to have been nixed based on this teacher who writes: "Shortly after this approval by our school board, Bill Gates provided TFA, Inc. with $1M to open an office in the Puget Sound area."
From the same blog we learn about a new front group though. According to this later blog post (titled "Stand for Children Stands for the Rich and the Powerful…"): "This video was taken at the Aspen Ideas Festival which is heavily funded by Bill Gates. Stand For Children's Co-Founder Jonah Edelman explains how he, with the support of Chicago Mayor Rahm Emanuel and Arne Duncan's senior advisor Jo Anderson, out foxed the Chicago teachers' union. [...] SFC received $4.5M last year from Bill Gates and $3M from wealthy donors for destroying the teachers' union in Chicago. Substance News did an article in January about the wealthy who financed the big push to bust the unions in Chicago, see: Emanuel's Billionaire donors also bankrolling Stand for Children, pushing union busting organizations in Illinois. Oregon, also, has been infected by the virus by way of Stand for Children as well as Texas."
Not so long ago the New York Times tried to keep track of Bill Gates' AstroTurf in the education 'market'. It is troubling that a $500 billion per year market is becoming just a tool for super-rich people to indoctrinate (or "program") many tens of millions of children at taxpayers' own expense. They already control a lot of the corporate press, but in this case they make the programming obligatory (like the school system), so dodging that media won't be enough. According to a Gates critic who is also an excellent journalist, "Media bashed at Pacific Health Summit; journalist told not to talk". Here is the context:
So I stood up, jokingly introduced myself as "the media" and tried to ask the attendees to consider the possibility — based on a particular episode in India involving the HPV vaccine, Seattle-based PATH and the Gates Foundation, which I will write about later today — that maybe it isn't just about educating or "guiding" journalists toward the light of truth.

Doesn't anyone wonder why politicians, or celebrities for that matter, seldom rally much around the cause of vaccination? Why are vaccines a hard sell?

Why do we keep having these expert panel discussions with public health officials or medical researchers wringing their hands and complaining about being misunderstood? Is it really just because journalists are only interested in being sensational?
We are not at all with the anti-vaccination camp, but we are in the camp of those who allege that companies try to use their patent monopolies on particular vaccinations and then pressure the public — often using fear — to buy their merchandise in great and often excessive quantities. The benefits of many vaccinations are well understood, but what is wrong is a competition where so-called 'charitable' foundations that invest in particular companies (for profit) lobby politicians to buy the product of those very same companies. And guess who pays for these patents at the end? The public of course, via state tax or over the counter. Bill Gates usually just 'seeds' the 'donations' pot, which is basically not a monetary donation but just a licence to produce something which can be manufactured en masse anyway, very cheaply too. More people need to raise awareness about these issues. █
Permalink
Send this to a friend