10.18.11
Gemini version available ♊︎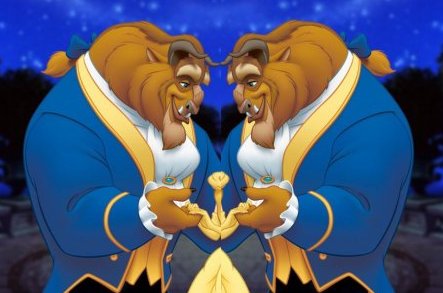 Summary: A review of some of the latest news about the Microsoft/Apple patent attacks on Linux/Android
THE PATENT war has shifted to growing markets where Microsoft is a minority, Apple was a growing force, and Linux is now taking over. Feeling pressured, Apple has been trying to embargo the primary Linux-based competition. Sadly for Apple, Samsung is not without patents, so Samsung strikes back [1, 2].
The Korean press writes about Apple's legal attacks against Samsung and the press in Taiwan writes about the local company Quanta getting extorted by Microsoft (as covered here), which chose to turn Linux into its own cash cow through racketeering, as opposed to Apple which wants product removal and fabricates evidence to achieve that.
ThistleWeb (from TechBytes) links to this excellent new observations from Masnick, who sure knows how to summarise absurdities with a decent headline:
Can We Just Admit That It's Insane When Microsoft Has A 'Licensing Program' For Someone Else's Products?

[...]

Let's sit back and consider the sheer insanity of this entire effort. Microsoft is going around, trying to get lots of companies to buy licenses to Google's products, when there is simply no evidence that those products infringe on any Microsoft patents. And, notably, Microsoft has never sued Google over those products.

I'd be interested to see if anyone can explain how a system that allows a company like Microsoft to set up a licensing business on someone else's products without any proven legal basis other than the implied threat that they might sue, is a functioning system? It's a huge joke.
No, it is white-collar crime. As ThistleWeb puts it, "Microsoft need to be torn to shreds on racketeering charges for all their criminal activities around the world" (posted in Identi.ca as a response to the article).
The Quanta 'deal' puts a Linux tax on Kindle Fire, as we noted the other day. The Microsoft boosters write about other lawsuits that very much serve Microsoft's interests and watch who is suing. Some articles label them "potent trolls", but whose? This is a lawsuit we mentioned before and we also said a lot about the claimant, Acacia.
Microsoft Is lobbying for software patents in New Zealand again, based on this new article which says:
Software patents excluded
The policy also pledges Labour will enact and implement the draft Patent Bill currently before parliament that excludes computer software – a provision welcomed by many in the local software industry who see patents as impractical, expensive and often wielded as a market-blocking tool by larger companies, but opposed by Microsoft and other software multinationals based in New Zealand who see the move undermining intellectual property rights, and discouraging innovation.

[UPDATE: Microsoft corporate affairs manager Waldo Kuipers told NBR: "While you're correct to say that Microsoft multinationals based in New Zealand oppose the proposed clause 15(3A), there's far wider opposition to clause 15(3A) than that." Mr Kuipers said local companies including Fisher & Paykel Appliances, Aptimize and Intergen had also wanted software to be covered, not excluded, from the draft patent bill.]
Microsoft lobbies for software patents like no other company. It is amazing that some people still pretend that it is not a sign of trouble and Xamarin goes further by actually promoting yet more Microsoft patents overlap in as many platforms as possible. There are policy changes in Mono, but none of these addresses the patent problems. All that Mono does is, it is infecting many platforms with something Microsoft will claim to be its "IP".
Apple and Microsoft remain the biggest problems Linux is having and it is easy to see why and how (patents). This site focuses on this one issue because it is most crucial. █
Permalink
Send this to a friend