11.07.11
Gemini version available ♊︎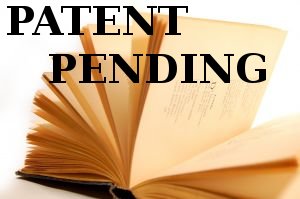 Summary: A collection of news of interest about patents, especially software patents
ON WE go with our coverage of software patenting matters, starting with the observation that this one patent — just like many of its kind which paint software patents as "medical" — simply puts lives at risk, for reasons that we explained before. As one Twitter user put it:
A US patent on using a computer with SMP in a dialysis machine?
Trying to attach computer restrictions with a patent monopoly is not helping; it's making things worse by limiting the work of many who are eager to help. It is only good for the party claiming the monopoly, for obvious reasons. See what happened to Kodak with its patents; it became parasitical:
A sale represents a sharp tactical shift. Kodak picked up just $27 million in patent-licensing fees in the first half of 2011 after amassing nearly $2 billion in the previous three years.
We wrote about Kodak many timers before. It is a valuable example of companies that become unable to make products and therefore turn to a "patent strategy" as they call it (litigation and taxation).
There is clearly a need for a fix in this system. The public demands it, but Obama disregards the petition and there are renewed attempts to get a reform passed. To quote one article on this subject:
d to pull the direct democracy lever at the White House but struck out earlier this week. Now they are reassembling for another push.

Software patents rankle many in the development community who believe they enrich lawyers at the expense of innovation. In September, the critics decided to test-drive the Obama administration's new "We the People" initiative which provides an official response to petitions that garner enough signatures.

[...]

The petitioners may have their work cut out for them the second around. Due to the popularity of the petition program, the White House in October raised the number of signatures required for a response from 5,000 to 25,000. So far the software opponents have about 700 signatures with 27 days left to obtain the rest.

The petition is just one arena where the ever-contentious patent debate is taking place. Another one to watch is the Supreme Court which in December will again consider the scope of patentable subject matter in a medical case called Prometheus Laboratories. The Court ruled on the same issue in 2010 in a case called Bilski but its decision has been widely panned for failing to clarify what can and can't be patented.
Among those in support of this broken status quo are patent lawyers who are looking to gain at the expense of the producing industry, including sites like this one and longtime software patent boosters who get quoted as saying:
Lawyer: Software Can Be Patented Even Without Code

There is an interesting post on software patents by Gene Quinn, a patent attorney and editor of the IPWatchdog blog. Quinn's advice is that there's always something that can be patented in software.
Does any software developer exist who can defend this? This merely represent the passage of work from programmers to lawyers who put down vague verbal descriptions in some pages rather than write any technical details. Some companies happily call their patents "software patents" because the United States harbours this type of thing. To quote:
Virtual Tour Software Patent Granted for VR2020.com

Some Virtual Tour companies pride themselves on their ability to provide virtual tours created from third party software but, we've taken our originality and technology in empowering our clients and have had a patent granted for our own unique software.
This is not a new 'invention'. A lot of it is usually mere geometry, so they are stacking up monopolies on mathematics, making it an explanation of nature which is now someone's monopoly.
Microsoft and Openwave
In other news, Openwave surges following not the release of some products (Openwave does not quite do that) but rather the signing of a patent deal with Microsoft. To quote Forbes:
Openwave Systems shares are trading sharply higher in late trading Thursday after disclosing that Microsoft has agreed to license the company's patent portfolio. Openwave says that Microsoft "becomes the first company to license Openwave's portfolio of approximately 200 patents, including several foundational patents covering smart device and cloud technologies, among others."
This quite often sends the trolls well armed for a lawsuit against Microsoft foes, too (Android for example). As Dana Blankenhorn puts it:
Fact is, Apple and Microsoft (as well as others) don't believe you can build an open source codec or an open source smart phone. The basics of these technologies can't be innovated around, they say, and they are all ring-fenced with patent claims. Open source stay out.

This attitude is winning in courts, and it represents the chief challenge to open source going forward. Because in supporting open source in these growth areas, developers will increasingly find themselves accused of taking the side of China against Europe and America. China builds nearly all our hardware, and thus it's assumed that unless western companies can control software, distribution, and markets that our economies will become supine before our economic enemies.

My view is that this is a naïve attitude, and it's one I've been taking on for almost a decade. I first wrote about it in The Secret of Slater's Mill in 2003 and it's a lesson that bears repeating.
Jobs/Ellison vs. Android
Over at Rupert Murdoch's journal it is being reported that Samsung — not Apple — is being approached by the EU Commission:
The European Commission has requested information on patents from tech giants Apple Inc. and Samsung Electronics Co. which could lead to the opening of legal proceedings in a highly contentious area of patent law.

"The Commission has sent requests for information to Apple and Samsung concerning the enforcement of standards-essential patents in the mobile telephony sector," the European Union's antitrust body said Friday.

"Such requests for information are standard procedure in antitrust investigations to allow the Commission to establish the relevant facts in a case."
The EU Commission will hopefully make use of Steve Jobs' promises to kill Android, which show Apple's side to be more idealogical than rational. It is about destroying a viable competitor.
Here is a recent article about Steve Jobs' "plan to kill Android". this is partly aided by Larry Ellison's litigation warpath, which has been unfruitful since 2010 and will carry on next year.
Microsoft Florian, a lobbyist funded by Microsoft, seeks to portray Android/Motorola as an aggressor because Microsoft sued Motorola and Motorola may also be Google/Android. The problem we have here is that Florian carries Microsoft's talking points and as some articles show, journalists are foolishly quoting this Microsoft lobbyist who tries to daemonise the competition in all sorts of ways. Some journalists already know that these people are paid by Microsoft to do this. If they don't know, they should be told. It is IDG that quotes him in an article about trolls (which neglects to mention the impact of Microsoft/Apple abuse and instead portrays these as victims), so the spin lives on. It is a good investment for Microsoft.
Groklaw keeps abreast of the Ellison aggression against Android, this time addressing the Lindhold decision:
If Google's attempt to shield the Lindholm email had any remaining life in it before the trial court, you could almost hear the last breath going out of it this week. Consequently, Google gave notice (590 [PDF; Text]) that it intends to appeal Judge Alsup's ruling that the email does not constitute a privileged document and asked that, while the appeal is pending, the email remain designated as an ATTORNEYS EYES ONLY document. But Judge Alsup has once again said no on the issue of confidentiality. (596 [PDF; Text]) The point that will undoubtedly remain in contention on appeal derives from this passage in Judge Alsup's order:
It is just another SCO-like case. Ellison is Jobs' friend (he calls him "best friend" and "idol"), so we expect this lawsuit to be some sort of favour. If it's destructive to Java, Ellison might not care. It is claimed by Pamela Jones that the SCO lawsuit is not quite buried, either. SCO unearths something old and rusty under another name: There are some glaring questions worth raising:
Didn't UnXis also get the SCO Group name? In the SCO bankruptcy filings since the sale, the entity formerly known as The SCO Group calls itself TSG. But UnXis *didn't* get the litigation against IBM. It's listed on the Excluded Assets. So who exactly is this asking to reopen the IBM litigation now? The filings say it's "The SCO GROUP, INC., by and through the Chapter 11 Trustee in Bankruptcy, Edward N. Cahn." Maybe the lawyers forgot themselves that they need to change the name. They can do that later, I suppose, but it's odd to anyone like me, who actually keeps track of the details.

Update: As mentioned above, I've pulled the PDF of the memorandum, because "SCO Group" failed to properly redact the filing. I wonder how many times SCO can do this before someone notices it's not the first time? It also quotes from the section of the March 5, 2007 oral argument on the two IBM summary judgment motions, where the public had been asked to leave due to confidential documents being discussed, without redacting that part. Note my curled lip.
Lodsys Pains
Another case Groklaw keeps abreast of is the cluster of Lodsys lawsuits, which use patents from Microsoft's former CTO and also target Android developers. One firm stands tall:
Lodsys, the controversial "patent troll" that has sued everyone from the New York Times (NYSE: NYT) to Angry Birds, recently set its sights on a small web-software firm in France. Unable to afford a legal battle, the two-man company has come up with another tactic to push back against Lodsys' legal threats.

GroupCamp is a Paris-based firm that provides web-based software to small business clients. In September, the company received a notorious "Lodsys letter" informing the owners they were infringing four patents. Such letters have been sent to dozens or hundreds of companies. The letters typically boast about "inventor" Dan Abelow's Ivy League education (he took business classes) and ask the recipient to purchase a license for the patents. You can see a sample Lodsys letter embedded below (apologies for the blurry text).
There are other actions that are a reaction to Lodsys lawsuits and even this event:
After receiving on the 29th of September 2011 a pre-litigation letter and licensing agreement from Lodsys, a non-praticing entity, we at GroupCamp have launched this dedicated website to foster cooperation between entrepreneurs and developers who have received the same letter from Lodsys. All available experience and knowledge will be made available on the website.
It's also available in French. In summary, there are several threats to Free software and these mostly emanate as patents. We generally know which players to keep track of, so we will. █
Permalink
Send this to a friend