12.22.11
Gemini version available ♊︎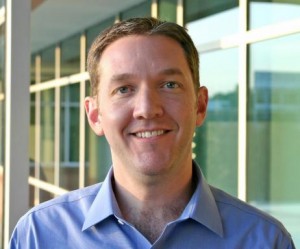 Summary: A short interview with Jim Whitehurst, who spoke to us about Red Hat's performance
COUPLE of days ago a company working on behalf of Red Hat contacted us, whereupon we asked for some answers from Red Hat. We are pleased to have received them from the company's CEO, Jim Whitehurst. Here is the quick Q&A.
How has the economic climate affected Red Hat's performance? Has it been beneficial?
Year to date through November 30, 2011 (three quarters) we have experienced rapid growth; revenue 26%, income from operations 42% and net income 50%. Historically, we have performed well in both up and down economic cycles.
There have been numerous reports recently about Red Hat's expansion and relocations. How does Red Hat view the prospect of expanding in Europe, where software patents are less of a problem?
Red Hat is expanding globally, including in Europe, with more than 70 offices now in over 30 countries. Software patents are not a criteria in our expansion plans.
How can a community of Free/open source software enthusiasts ensure that Red Hat — a key developer of pertinent components of the GNU/Linux operating system — maintains growth?
Red Hat is responsible for Red Hat's growth based on our own strategies and business plans. The open source community is important to us and we actively work to encourage, cultivate and grow the community, but only Red Hat can drive its growth.
Have CentOS, Scientific Linux, and Oracle had any noticeable impact on Red Hat's ability to sell support contracts?
No. █
Permalink
Send this to a friend