01.19.12
Gemini version available ♊︎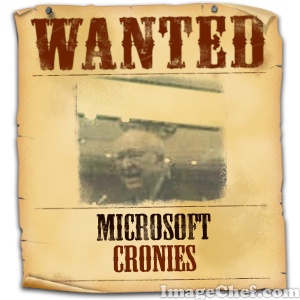 Summary: A quick update on the education front, which is being influenced (by proxy) by Bill Gates for the sake of private profits
THE GATES FOUNDATION, which already embezzles the American public, has been trying to hijack the US education system for several years now, turning it into a profit-making machine for all the wrong people, mostly at the expense of children and teachers.
Techrights has been tracking the matter for about 3 years now and a comment from Danaher M Dempsey Jr stood out as saying:
What the ed reformers are doing, de-professionalizing and demonizing teachers, will have the opposite effect. Who in their right mind would want to teach under the conditions of high stakes testing, standardized curriculum with matching tests, longer days with no additional pay and no additional support? And of course, larger class sizes which seems to be a new thing for Bill Gates and the other geniuses who know what's best for the rest of us. According to him, class size doesn't matter and why should it? His idea is ultimately online learning so basically in his eyes teachers, human beings, are expendable, Teachers are "Human Capitol" as the Gates backed NCTQ reports claim.
Another post from the same blog says:
Last year Bill Gates, a big promoter of charter schools, gave Stand for Children $3,476,300 in funding.

And then there's PIE, another moneyed group, who is also funding SFC and is a big proponent of charter schools.

[...]

So, who is Chad Magendanz and what does he have to do with Stand for Children and charter schools? Apparently a lot. It might have happened innocently enough for Mr. Magendanz who received campaign funding from SFC and endorsements from Kelly Munn and Lisa MacFarland both with the Gates backed League of Education Voters during his campaign in 2008 when he ran for the Issaquah School board and again in 2009 when he ran for re-election. Even before that he was a member of SFC but this boost to school board member seemed to help him rise up through the ranks of SFC and become a spokesperson for the organization during the last legislative session.

[...]

So, where did that name just surface again? As one of the PTA members involved in developing the proposal for charter schools that will be introduced in the Washington State Legislative session this week. The same session where one of the Gates backed organizations, LEV, an organization that is pushing charter schools in our state will be speaking. See So much for fair and balanced with our Washington State PTA. The speaker is George Scarola and he is a lobbyist for LEV.
We are going to provide some more examples of front groups that Gates is funding to ruin the education system for the sake of private profits. The problem is, we lack the time to research the issue more profoundly like we used to. We catch up with older news, still. █
Permalink
Send this to a friend