03.10.12
Gemini version available ♊︎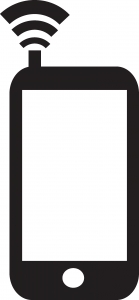 Summary: The apocalypse of Microsoft in phones is hurting the few customers who made the foolish decision to buy Windows phones; even Nokia is going back to Linux because Windows is not capable
A FEW years ago Microsoft had customer data wiped. So much for people trusting Microsoft with mobiles, eh? Well, Windows Mobile Marketplace "will continue to work after 9 May 2012. However if the device requires a hard reset or is wiped, users will not be able to recover Marketplace applications or data."
Flawed design from Microsoft or just lack of care? Maybe both? The Windows Mobile failure (notable at Microsoft) is one that we've covered here for a long time, but this one tops it:
Microsoft told users, "Starting on this date [9 May 2012], you will no longer be able to browse, buy or download applications directly on your Windows Mobile 6.x phone using the Windows Mobile 6.x Marketplace application and service."
Microsoft went on to reassure users that applications downloaded and installed from the Windows Mobile 6.x Marketplace will continue to work after 9 May 2012. However if the device requires a hard reset or is wiped, users will not be able to recover Marketplace applications or data.
This just shows how risky it is to rely on Microsoft for mobile. Just ask Nokia, which loses bucketloads of money after putting a Microsoft mole in charge:
Nokia reports a €1.4bn loss

[...]
Nokia didn't need an SEC filing to tell the world it had a terrible 2011, however it did attach a figure, a very large negative one, to Stephen Elop's first full year in charge of the firm. According to Nokia's SEC filing, the firm posted a €1.4bn loss during 2011 with decreased revenues and lower earnings per share.

Elop's decision to plump for Microsoft's Windows Phone operating system for its smartphone range has failed to jolt the firm into action, materialising in sales of €38.7bn, almost €4bn down from a year previously. After taking into account the cost of flogging its phones, research and development, administration and marketing expenses, close to a €1.1bn impairment to goodwill and tax all Nokia had left was a €1.4bn loss, hardly inspiring for the firm.
Nokia can perhaps save itself because it is running back to Linux. The problem is, Microsoft still uses Nokia for patents, by proxy. As a bit of research, 5 hours ago I went to a large British store that sells mobile phones. Not a single Windows phone could be found on display; the many Nokia phones there were low-end phones and none was a Windows phone. █
Permalink
Send this to a friend