04.07.12
Gemini version available ♊︎
Mooning journalists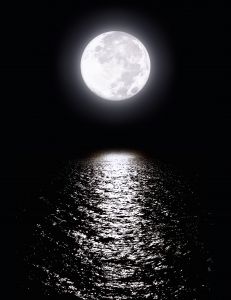 Summary: How Microsoft gave the illusion of putting many lines of code inside Linux and what this code really does
THERE were many stupid 'reports' recently — so-called "news reports" about new statistics from the Linux Foundation. We link to the original reports but ignore as a matter of principles the poor news coverage. Many journalists got it wrong. Many of them were spinning the real report and painting is with the "Microsoft" brush (Novell too played a role)– something along the lines of Microsoft as a top "contributor". Putting aside all that we wrote before about what those patches are and what they achieve, let it be noted that Microsoft stole he thunder from real Linux contributors for reasons that people who blog fail to mention. As Joab Jackson explains, "Microsoft tallied so many code contributions to Linux due to fact that its original Hyper-V code needed fixing," Here is a proper report about it:
In the latest study by the Linux Foundation, Microsoft only just misses out on a spot among the top 20 groups and companies contributing to the Linux kernel. It has, however, achieved this only by dint of delivering bad code and then slowly improving it.
It ought to be notes that Microsoft hired Novell developers whom it previously paid (through Novell) to help contain Linux inside Windows. That's what those patches are about. They are about controlling Linux, using proprietary software from Microsoft. There is nothin g to commend Microsoft for; the adherence to GPLv2 is a matter of requirement, not goodwill or corporate reform.
Here is a nice new video on the success of Linux, which can help GNU in the same way that Ubuntu helps GNU/Linux and Android helps Linux. █
Permalink
Send this to a friend