07.12.12
Gemini version available ♊︎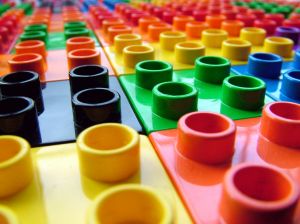 Summary: Another look at the impact of a Microsoft-led Nokia
ONE implication of the uncertainty and imminent death of Nokia ("Nokia shares hit 16-year low as losses continue") is that Qt is at risk of being orphaned, even if it gets passed to other entities which promise to maintain it. The damage has already been done and KDE issues some damage control, or a face-saving statement. To quote Michael Larabel, "KDE position is that they will still rely upon Qt, cooperate with Qt upstream, protect the freedom of Qt and KDE, and improve/contribute to upstream Qt. Qt will continue to be used by KDE Frameworks 5. "KDE software is built using Qt, and will continue to be so. Qt is the best UI development toolkit available, and its quality and continuous innovation have helped tremendously in making KDE successful."
"KDE views the free software version of Qt as being fine for the future. "The biggest threat to the future of Qt is fragmentation due to forking. Another risk, a growing difference between the Free Software and commercial versions, has already been anticipated and addressed in existing formal agreements between KDE and Nokia. KDE will work actively to make sure that the Free Software and commercial versions of Qt remain identical and continue innovating, by this reducing the incentive to fork.""
"KDE will work actively to make sure that the Free Software and commercial versions of Qt remain identical and continue innovating, by this reducing the incentive to fork."
–KDEFab writes that "KDE assures users they can depend on Qt".
He notes that "[a]fter Nokia struck a deal with Microsoft to distribute the Windows Phone OS on its hardware, the company discontinued its MeeGo-based products in most European and American markets. They also scaled down their Qt development and outsourced its commercial support. With this statement, the KDE community is making clear that it sees a future for Qt even if Nokia discontinues its development."
This may be true, but nobody can deny that Microsoft harmed KDE and Qt when it infiltrated Nokia.
Someone from Finland had some more information to share with us. "These two links were forwarded to me," he wrote. "The content is garbage, but what is very, very interesting is that Nokia is not mentioned despite its alleged role in Windows phones". The links he sent us are from Microsoft-friendly sources and longtime boosters, but it's worth noting the context and the absence of Nokia. "Apparently," we are told, "even Microsoft considers Nokia not worth mentioning."
Nokia is dying in vain and its patents get scattered to patent trolls like MOSAID, with guidance from the mother ship, Microsoft. █
Permalink
Send this to a friend