08.05.12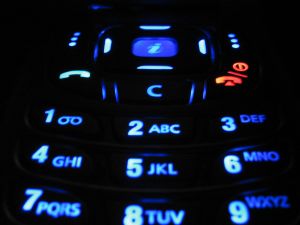 Summary: Apple uses patents and misguided judges to ban products resembling Sony phones, i.e. similar to designs that are not even Apple's
THE cult of Steve Jobs is hoping to prevent the public from seeing how ridiculous its case really is. It's an insult to science and technology. "Samsung yesterday angered the judge Lucy Koh as they released material about rejected evidence to the press. Samsung was rejected the evidence, which it thinks is critical for this case, as the judge said was submitted too late to show to the jury. Samsung had requested the judge couple of times to include the evidence , but to no avail. Yesterday when the evidence in question, Samsung phone F700, was displayed in an Apple slide Samsung argued that Apple has opened the door to discussion of the F700 and asked the judge to reconsider. But the judge rejected and warned that "Don't make me sanction you.""
"It's an insult to science and technology."Koh has been one of the most Android-hostile judges so far, unlike Posner [1, 2].
Here is Apple latching onto Koh again: "Apple now wants Judge Koh to issue a verdict announcing victory of Apple in this case and that all of Apple's patents are valid and Samsung infringed upon them. The reason for this 'request' is the rejected evidence (because the judge said it was submitted late) which Samsung released to some members of press on request.
"The Verge reports, "Apple respectfully requests that the Court sanction Samsung by granting judgment in favor of Apple on its claim that Samsung infringes Apple's phone design patents, and granting judgment that those patents are not invalid.""
As Pamela Jones put it: "Apple wants to win by sanctions. It is asking the judge to declare, as a sanction, that Apple's design patents are valid and that they are infringed. Legal experts, Howard Minz reports at the Mercury News, are calling it a long shot.
"Cook is one of the mightiest patent aggressors, with his aggression going back to the days of threats against Palm.""Can you imagine if Apple establishes a ruling that its design patent of a rectangle with four rounded corners is valid and infringed, without a trial, just by judicial fiat — as a punishment because a lawyer made a statement to the press? Apple would lose its cool factor, that's for sure, not to mention going down in history as the King of Legal Ickdom. Move over, Microsoft. Apple is aiming for the gold in this category, and your record as the worst ever is being challenged."
Here is Samsung's response that helps show which "Apple [is] The New SCO and Samsung is a bit like Novell. "Samsung has filed a motion to strike in response to Apple's request," it says.
Cult leaders from Apple weigh in: "With Apple (AAPL) legend Steve Jobs gone and current CEO Tim Cook conspicuously absent, Apple on Friday put two of its rock-star executives on the stand as ammunition in its multibillion-dollar patent showdown with Samsung, including a software guru who assembled the design team for the original iPhone."
Cook is one of the mightiest patent aggressors, with his aggression going back to the days of threats against Palm. This aggression goes all the way to the top. The bottom line is, Apple has become just about as anti-competitive as Microsoft; we need to end software parents to strike the problem at its root. █
Permalink
Send this to a friend