10.19.12
Gemini version available ♊︎
Hard winter for the monopolist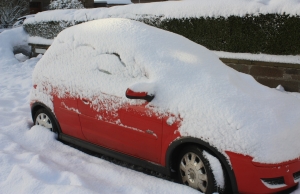 Summary: At Microsoft, revenue is down 33% for the client operating system and no encouraging change over the horizon
Some wonder where Microsoft is heading, but financial reality bites hard and the company is unable to keep hiding the losses as a 24% slump gets reported company-wide.
Prices are being raised, but inflation too leaves Windows devalued and unwanted:
Even if they counted the deferred revenue for filling the supply-chain with "8″ they would still be off 10% so they are doing worse than the unit shipments of PCs, expected because their share is falling. Retailers are really hoping they can sell "8″… There was no back-to-school bump. The whole operation was off 8%.
Apologists of course would scream, "but Windows 8!!" Well, no… it won't do the trick. It gets negative reviews already and it's not even out yet, so the
AstroTurf is clearly not working.
Now is the time for UEFI to kick in and for Microsoft boosters like Kurt Mackie to promote it. They need to discourage Android or GNU/Linux installs. Microsoft is lying about its tablets in a desperate attempt to get pre-orders, but buyers don't want it; neither home users nor corporations. As Murdoch's press put it:
Microsoft Corp. has made big changes to its familiar Windows operating system to stay relevant amid booming sales of mobile devices such as Apple Inc.'s iPad. But some corporate customers worry Microsoft has made its workplace workhorse too unfamiliar.
They basically end their inertia with application incompatibility and unfamiliar GUIs. It is easy to see why developers — not just users — drift away from Windows:
Being more like Apple isn't always a good thing. That's apparent in the growing developer resistance to the new "Windows Store" in Microsoft's upcoming Windows 8 operating system.
Increasingly, developers and users move to Linux. Game makers bring Steam to GNU/Linux, Android has become the best selling operating system, and the list goes on. This week marks the huge public decline of Windows. █
Permalink
Send this to a friend