10.21.12
Gemini version available ♊︎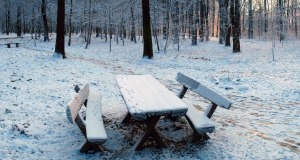 Summary: Windows is having a hard time getting bundled with tomorrow's hardware, suggest reports
The Vista 8 crisis and the collapse of the Windows monopoly sure affect OEMs. They are turning the other way and citing this report, BGR says:
Microsoft's Surface tablet continues to ruffle feathers ahead of its imminent launch next week. According to a report on Friday from Digitimes, Microsoft's partners feel their software supplier "will no longer be concerned about its downstream partners' thoughts or complaints" following the launch of the Redmond, Washington-based company's debut tablet. Instead Microsoft is focused on establishing its own hardware business and breaking into the tablet market that has eluded it thus far.
This is driving many companies to Android and GNU with Linux, e.g. ChromeOS or Ubuntu. Benioff says that this is the end for Windows [1, 2]:
Microsoft's upcoming Windows 8 will mark "the end" of the computer industry's dominant OS due to increasing competition and choice sparked by alternatives, Salesforce.com CEO Marc Benioff predicted Friday.

Windows 8 is a catalyst or "gambit" for CIOs, forcing them to say "am I going to Windows 8, or am I going to something else," Benioff said during a question-and-answer session at Salesforce.com's Cloudforce event in New York, which was webcast.
There is already fragmentation in Windows, not just in Windows file systems, and in turn this removes the inertia/advantage of applications compatibility. Hardware became a game changer. "Windows RT does not support running XNA applications," quotes Patrick from Techrights. "You can still write an XNA game for Windows 8, but it won't run on the Windows RT devices."
"Microsoft," he writes, "meet thy iceberg!"
There are other issues emerging:
Some claim confusion by consumers may have killed off GNU/Linux on netbooks. What will "8″ and "not 8″ do for WARM? I certainly cannot tell them apart from the "notStarting Up" and the "notStart" screens. I think */Linux on ARM is safe for now. I wonder if x86 is safe from GNU/Linux though? Consumers who will buy a PC with rectangular regions of the screen with widgets may well prefer it. If I were a retailer, I would stock up on GNU/Linux PCs just in case consumers run away from "8″.
We are at the cusp of change. The client side will soon be dominated by Linux.
Intel and Microsoft are so scared of ARM/Linux that they play dirty again, according to a blogger in Asia who writes:
As a government agency, SKMM has no rights in determining which software vendor's solution should be used. Interestingly enough, it does not prescribe a preferred broadband service provider – which is the way it should be done.

The tender stinks of suspicion, especially looking at Microsoft's poor records in using underhand tactics to promote it's products. See for example, Microsoft's indirect lobbying against OpenDocument Format (ODF) back in 2008, in Malaysia and the Phillipines.

Interestingly enough, Microsoft's annual report declares how much of contribution to politicians it gives, down to individual House of Representatives and Senators' names. Surely it can do the same on lobbying on a per-country basis?
Something similar happened in Thailand [1, 2, 3]. █
Permalink
Send this to a friend