01.29.13
Gemini version available ♊︎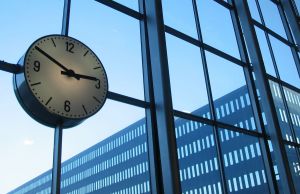 Summary: Reality check and a wakeup call for those who accept Microsoft's claims blindly
After the failed attempts to derail Munich's migration to FOSS [1, 2, 3] we find more data points that tell us why the ever-shrinking Microsoft acts so aggressively. At Microsoft, first they came for the staff, then they came for sellers.
Next: they'll blame the users, too. Microsoft Gavin helps Microsoft blame OEMs and based on this pointer, OEMs act defensively. A Microsoft booster, who worked for some Microsoft magazines, writes about Acer's problems with Vista 8. To quote the summary alone: "The PC maker's president says Acer has done better with Google's Chrome-based notebooks than with Windows 8 devices."
Rising costs of Microsoft stacks drive people away to GNU and Linux. At ZDNet, the Microsoft booster admits defeat:
The Microsoft Times Square pop-up store has closed up shop, ahead of the February 9 launch of the company's Surface Pro PC/tablet hybrid.
GNU and Linux sell at Microsoft's expense:
This morning came reports that HP is the latest OEM that will start making a Chromebook. If true, HP would join Lenovo, which recently began offering a Chromebook ThinkPad to the education market.
This author, unlike SJVN who says Chrome OS gains on Windows 8′s pains, does not seem to know or acknowledge that Chromebooks run Linux.
Microsoft does not say how many units of Vista 8 and Surface it actually sold, instead using financials tricks like counting prospective sales (akin to borrowing from the future) and people like Pogson noticed this:
I think that happened by the middle of 2012 and it's all downhill from here on. I think there are tons of unsold "8″ PCs in the channel so next quarter should be grim for M$ and great for the rest of us. OEMs know they can make money shipping other than M$'s stuff. I recommend Debian GNU/Linux to cut ~$100 from their prices. The sooner they do that the more money they will make.
Microsoft reported losses and it keeps hiding its debt and agony. The truth is, Microsoft is the next Novell. █
Permalink
Send this to a friend