05.03.13
Gemini version available ♊︎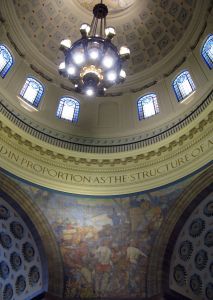 Summary: A look at the outrageous government action (infiltrated to varying degrees by Microsoft executives) which passes vast amount of taxpayers' money/entitlement to Microsoft and Bill Gates
THE world is controlled by oligarchs who pay little or no tax and at the same time tax almost everyone else, usually by covert means. A reader wrote to tell us that the "Irish bailed out Bill Gates!"
He cites an article about Gates' tax-exempt investment apparatus (Gates Foundation) and notes that not only Microsoft gets extraordinary benefits in Ireland; Bill Gates got a bailout for his investment:
Bill Gates was bondholder in bailed-out Irish zombie banks

Billionaire held €27m in bonds here at end of 2006, including at Anglo and Irish Nationwide

[...]

Gates was a bondholder in Anglo Irish Bank, Irish Nationwide Building Society, Bank of Ireland and Allied Irish Bank, according to filings seen by the Sunday Independent. The filings detail investments held by Gates' Bill and Melinda Gates Foundation.

The identities of wealthy bondholders in the Irish banks, bailed out in most cases by Irish citizens, have never been revealed fully. Billionaire Chelsea owner Roman Abramovich emerged as a bondholder in Irish Nationwide after his investment vehicle Millhouse was involved in a UK lawsuit in which it tried to extract full payment for its bonds in the building society as part of a tender offer. Abramovich and his partners lost, but many other bondholders were repaid in full despite backing bust banks. German and French banks were the largest holders of Irish bank bonds.
But wait, it gets worse. In the US too Gates and Microsoft enjoy special treatment that exempts them from tax. How? They put their own cronies in key positions in government. A reader who showed it to us called it "a nasty threat to national sovereignty starting at the state level. First Nokia, now Washington state. "former" my ass" (sorry for the language).
The Gates-funded Seattle Times [1, 2] and Microsoft's booster in the publication would go too soft on this matter by calling it anything less than corruption:
What happens when you put Microsoft managers in charge of the state budget

For the first time in state history, the Washington state budget is being written by Microsofties, with company alums chairing both budget committees, writes editorial columnist Sharon Pian Chan.
So Seattle Times Realizes Microsoft's Running the Legislature, as one site put it. What took the Gates-bribed Seattle Times so long to show this? Reifman kept pressuring them in an effective awareness campaign, usually in his blog where he now marks "The Third Anniversary of Washington State's Big Tax Gift to Microsoft" (and still not enough press response to this fiasco).
Let's hope that more sites get out there the message that Microsoft is still dependent on corruption. This needs to stop. █
Permalink
Send this to a friend