05.04.13
Gemini version available ♊︎
Microsoft's sting is deceivingly called "Microsoft Open Technologies"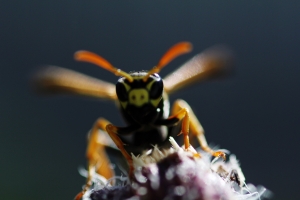 Summary: Microsoft continues to blackmail, damage, demonise etc. — thus isolating FOSS (Free Open Source Software) projects and marginalising the development community/ies — while claiming to have embraced "openness"
The OSI's president would not characterise Microsoft as Satan, he is just realistic about the company's real intent. His predecessor was the same as the OSI was barely ever infiltrated by Microsoft moles, thankfully enough (I can think only of two exceptions, Denise and Matt). The OSI is about to get a new board and hopefully enough Microsoft's entryism attempts will be kept at bay (OSI was infiltrated by Microsoft only in the licence sense). Microsoft successfully infiltrated other FOSS authorities which it rendered defunct upon joining. Yes, we have examples, but these are not worth revisiting right now.
Currently, Microsoft tries a man in the middle approach and Phipps knows what Microsoft is really up to. He writes:
Microsoft Open Technologies is plenty busy. But Microsoft still hasn't explained why a separate entity was needed
Phipps is more blunt in his blog. He calls this scam "Microsoft Firewall" and says:
On its first anniversary, I remain convinced that the motivation for Microsoft's wholly-owned open source & open standards subsidiary is primarily to isolate Microsoft from the open source community.
Well, what Microsoft calls "openness" is actually extortion, blackmail and sabotage; taxing GNU/Linux and controlling it. This is all just a branding and marketing exercise for Microsoft. Fernando Cassia shows that the Microsoft-funded SUSE, as expected, is sidling yet closer to Microsoft right now, handing yet more control over GNU/Linux to the sociopath:
Since we shared the stage at OSBC last year, our joint efforts have also delivered the SUSE Manager Management Pack for System Center, which facilitates Linux server patching through Microsoft's management tools, as well as support for SUSE Linux Enterprise Servers and openSUSE images on Windows Azure Virtual Machines.
Obsidian makes a mistake too.
Microsoft is not being nice to Linux. Putting aside extortion with patents, which is a RICO Act violation, there is technical sabotage. With Vista 8 it is suppressing Linux boots (through UEFI restricted boot) and it has real impact on Free software adoption. As Mr. Varghese puts it, there are untold complications:
Linux does not have this capability. Those Linux distributions that have developed a means of booting on secure boot-enabled systems need to disable hibernation in the kernel. Or they can do as Canonical, the maker of Ubuntu, has done and remove the hibernation option from the user interface.
Thanks to SUSE folks who helped take restricted boot mainstream (kernel-embedded), we are all bound to suffer for years to come. Hardware is being made Linux-hostile with the flawed assumption that Linux will cope.
'Open' is how Microsoft paints itself whilst doing the very opposite; the company tries to immune itself from criticism using newspeak. █
Permalink
Send this to a friend