05.17.13
Gemini version available ♊︎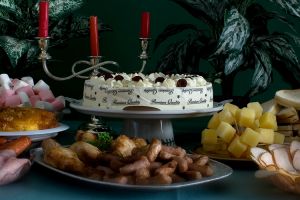 Summary: Sites that deal with patents and with FUD as well as their respective ages
Techrights recently (a few days ago) became 6.5 years old, amassing almost 17,000 blog posts and earning respect from past critics who saw our predictions come true. Groklaw, however, is celebrating a much more special anniversary, having just turned 10. Here is some coverage about it:
One of the amazing things about free software is how it has managed to succeed against all the odds – and against the combined might of some of the world's biggest and most wealthy companies. That shows two things, I think: the power of a simple idea like open collaboration, and how individuals, weak on their own, collectively can achieve miracles.

When I started, I thought I'd do a little fiddling around for a couple of months to learn how to blog. But then all you guys showed up and taught me some important things that I didn't know, and vice versa I hope, and here we are, on our 10th anniversary, still going strong, together on a very different path than I originally imagined. The important moment for me was when I realized the potential we had as a group and decided to try to surf this incredible wave all of you created by contributing your skills and time. I saw we could work as a group, explain technology to the legal world so lawyers and judges could make better decisions, and explain the legal process to techies, so they could avoid troubles and also could be enabled to work effectively to defend Free and Open Source Software from cynical "Intellectual Property" attacks from the proprietary world.
I donated to Groklaw a few times because no site has been nearly as valuable to our causes as Groklaw. It inspired us, too.
I am pretty certain that we too can reach the tenth anniversary and still be an active site (thanks to all who donated; we welcome more donations to help cover hosting fees). The fight for software freedom and against software patents is far from over and the outcome of this fight depends on activism. This site is a purely voluntary activity from yours truly and others in the community. The motivation is idealogical, not financial, but there are operating costs. █
Permalink
Send this to a friend