06.15.13
Gemini version available ♊︎
Passing a law for the sake of "doing something"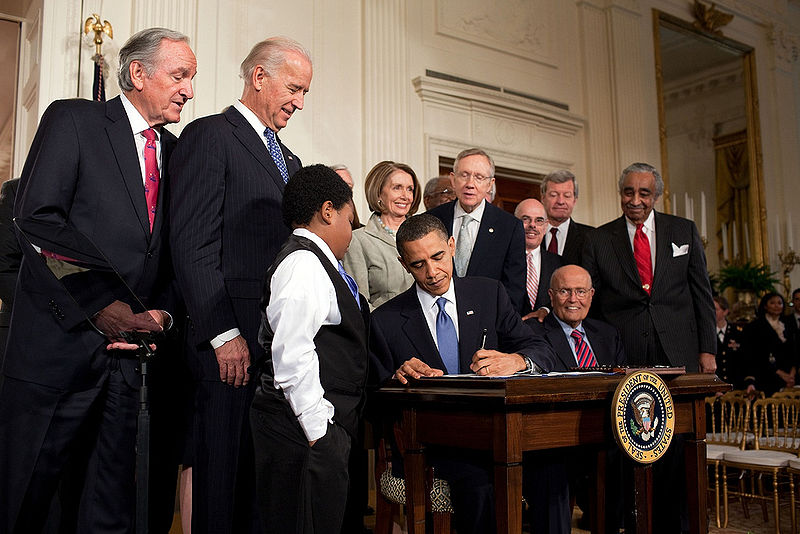 Summary: Examples of some new reports that deal with the suggested patent reform in the US and why it is misguided
The debate about software patents in the US is more or less dead or marginalised. Everyone is talking about patent trolls instead. Masnick and other folks noticed that too and they — like us — emphasised that Obama is evading the broader issues. Here is a more optimistic take on it:
When we wrote about President Obama's plan to deal with patent trolls, we noted a few areas where it was a bit weak and could be improved. In particular, the lack of an independent invention defense and using independent invention as evidence of obviousness would be quite useful in stopping abuses of the patent system. However, I'm a bit confused by Christopher Mims' complaints about Obama's patent plan being useless against patent trolls. I think Mims is a bit confused. He claims that there are two real problems with the patent system, and this plan addresses neither: (1) the patent office is understaffed and there's a backlog of patents and (2) the fact that we grant software patents at all.
The second bit is actually true, as Obama will allow companies like Oracle, Apple and Microsoft to continue attacking Linux with software patents. This is not the solution. How about the recently-concluded Versata case [1, 2, 3] which has just been concluded? Neither company is a troll. To quote a new article:
The US Patent and Trademark Office (USPTO) has ruled that Versata Software's patent claims against SAP be cancelled as they are 'unpatentable'.

Versata filed a lawsuit against SAP in 2007 alleging that the German firm's pricing software infringed a number of its patents.
This is a case where patent scope — not scale of the plaintiff — ends spurious litigation. SAP is not even a US-based company. The USPTO's granting of patents is the problem. Here is another report which says "Versata can appeal and SAP has yet to get a $345 million judgment overturned" (no need for any penalties here).
Mr. Feld, a longtime opponent of software patents, was recently distracted by the debate about trolls. Here he is writing again about trolls:
I've been asserting for at least six years that patent system is completely broken for the software industry. I've given numerous examples, dealt with the issue first hand as patent trolls have tried to extort many of the companies I'm an investor in, and I've had many public discussions about the topic.

On my run on Sunday, I listed to This American Life – When Patents Attack… Part Two! It is easily the best and most detailed expose I've ever heard on this issue. If you care to really understand how patent trolls work, spend an hour of your life and listen to it.
Why not focus on patents' scope? This is what he has done for ages. The problem is the patent system, not just litigation (which is the consequence of improper scope). As one person correctly put it: "It's not just entrepreneurs who bear the direct costs of the dysfunctional U.S. patent system, but consumers as well."
Here is another new article which focuses not on patents but on litigation. It says: "Patent trolls are the bad guys of the moment. They're the outfits that buy patents and then sue companies that supposedly infringe on them. Last week, the White House announced a bunch of initiatives to thwart them. Trolls don't actually make the products covered by those patents. But because patent litigation is expensive and time-consuming, most companies that are prey to a patent troll lawsuit choose to throw money at the trolls to settle even if they think they'd win in court. The result is that the trolls are nearly unstoppable whether their patents are legitimate or not."
The solution is to explore why those patents are issued in the first place and consider banning such patents. Patent trolls are most commonly using software patents, but nobody seems to be pointing that out. Just look at the status quo in nations without software patents. █
Permalink
Send this to a friend