06.18.13
Gemini version available ♊︎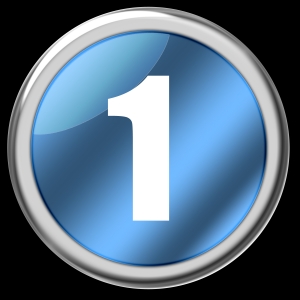 Summary: The hallmarks of Microsoft — AstroTurfing, vapourware, developers disdain and interference with journalism — found sparingly in the gaming consoles scene
Microsoft's 'new' console is a story full of abuses of all sorts. Microsoft's friends at Amazon are apparently playing along with the marketing campaign. "Sony of rootkit and retroactively-cancel-linux fame," says iophk, is winning polls, so "Amazon Prematurely Ends PS4 vs Xbox One Poll When PS4 Takes 95% of the Vote" (Microsoft's poll rigging is common and it is part of the AstroTurfing). It is all about what's sometimes referred to as "perception management" [1, 2] in Microsoft's PR agencies. There is apparently this new document for guiding a consistent hype campaign, aiding for example Microsoft's Reddit astroturf and other perception management activities that are illegal. The PR agencies of Microsoft are desperate to turn a series of Xbox failures into something successful like the PS2. Here is what Slashdot says about that newly-discovered document:
"In the wake of a disastrous E3 product reveal Microsoft has purportedly distributed a confidential internal 100-point 'FAQ' for the Xbox One that reads like it's from the Ministry of Truth. It was of course immediately leaked on pastebin. Kotaku has the story and an amusing online poll. In the discussion below make sure to line up the FAQ entries with the AC comments for extra 'Informative' moderation."
Former Microsoft MVP Ryan (DaemonFC in our IRC channel) says "the silver lining is that people are absolutely up in arms over the XBOX One. It looks like Microsoft has finally crossed the line. They'll either backpedal or be crushed."
Watch this article about illegal activities from Microsoft, relying on euphemisms like "reputation management" (defined therein as "the term social media marketers use to "pose as happy customers" on social media sites. They upvote/downvote and make comments").
"It looks like Microsoft has finally crossed the line. They'll either backpedal or be crushed."
–RyanMicrosoft just knows it cannot perform well without playing dirty. This has always been true, perhaps with few exceptions. Microsoft should just be closing shop when it comes to gaming. Android, iOS and to some degree Valve/Steam, which is cross-platform now , generally mean that Microsoft's inertia through games is mostly over. Some consoles are now based on GNU/Linux (Piston for example) or Android (Ouya and others), so the worst Microsoft can do is set barriers for games, such as this new case, which Slashdot summarises as follows: "The new Oddworld game New 'n' Tasty is coming to every platform in the current generation and even the next generation but not the Xbox One. It's not that developer Oddworld Inhabitants isn't porting the game. It's not that they hate Microsoft or the Xbox One. No, it's that Microsoft has taken an anti-indie dev stance with the Xbox One. While the game industry is moving to Kickstarter and self-funded shops, Microsoft has decided all developers must have a publisher to grace their console."
This is a sure way to keep developers away.
Meanwhile, point out some sources, "Xbox One Games At E3 Were Running On Windows 7 With Nvidia GTX Cards?"
If true, then this means that what Microsoft has at the moment is partly vapourware and this may as well explain the descent to dirty tricks. █
Permalink
Send this to a friend