07.28.13
Gemini version available ♊︎
The venus flytrap of software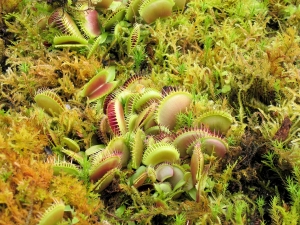 Summary: Reality check for those who try to characterise Microsoft as 'playing nice' with GNU/Linux and Java
Java and Linux found ubiquity of unprecedented scale owing to Android. Microsoft knows that it lost the operating systems battle of this decade, so it responds by trying to extort, blackmail, and sue for patent tax. In addition, it is trying to devour the competition.
The other day we wrote about malicious attempts to absorb Free software in the spying platform called Azure. Well, we missed some references from Microsoft boosters and "useful idiots" like Cynthia Harvey (on "Open Java" in proprietary Microsoft) and Adrian Bridgwater, who promoted this dangerous move as well. The Microsoft "Linux"-flavoured marketing from Mary Jo Foley was equally bad and as noted the other day, they say nothing about patent tax, surveillance, and proprietary trap. Anyone stupid enough to choose Microsoft for GNU/Linux or Java hosting deserves a Darwin Award.
The FSF, in the mean time, warns that Vista 8 is a PRISM Edition, noting:
Microsoft is intercepting your stuff and sending it to the NSA (and the CIA and the FBI).
Everything from Microsoft should be assumed to be embedded with NSA surveillance and no OEM should impose Windows on new PCs for this reason. Of course, as usual, Microsoft will try playing dirty with Intel's UEFI, making it abundantly difficult to install and run GNU/Linux. Watch how hard it has become for some who experiment with GNU/Linux. To quote a new example:
I have decided to run ArchLinux for the upcoming experiment. As of yet, I'm not sure what my contributions to the community will be, however, there will be more on that later.

One of the interesting things I wanted to try this time around was to get Linux to boot from the Windows 7 bootloader. The basic principle here is to take the first 512-bytes of your /boot partition (with GRUB installed), and place it on your C:\ as linux.bin. From there, you use BCDEdit in Windows to add it to your bootloader. When you boot Windows, you will be prompted to either start Windows 7 or Linux. If you choose Linux, GRUB will be launched.

Before I go into my experience, I just wanted to let you know that I was not able to get it working. It's not that it isn't possible, but for the sake of being able to boot into ArchLinux at some point during the experiment, I decided to install GRUB to the MBR and chainload the Windows bootloader.
Guess how this ended. Microsoft is trying to portray itself as a 'friend' of GNU/Linux now, despite doing more than ever before to impede its use, especially on desktops. No well-informed person can say that Microsoft is no longer a criminal organisation masquerading as a producing business. The marketing changed (PR and euphemisms, even embedded 'journalism'), but the reality is much worse. Don't get devoured by Microsoft. █
Permalink
Send this to a friend