11.13.13
Gemini version available ♊︎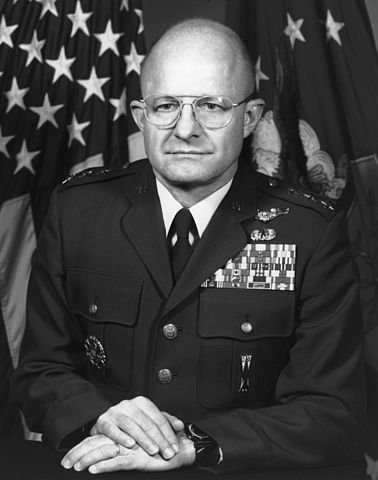 Surveillance Don James R. Clapper back in his military days
Summary: Popular manufacturers of phones (and software platforms for phones) say that they cannot track switched-off phones, but they are lying using carefully-crafted statements
TECHRIGHTS is no friend of Nokia and Samsung, especially after what they did with Microsoft (regarding patents and beyond), but today we deal with a completely separate issue. It's irrespective of brands. There is a lot of media hype (even brainwash) — accompanied at times by expectations from employers, peers, family and friends — to purchase and constantly carry a mobile (cellular) phone. I never really carried one, except in unusual circumstances (e.g. when going somewhere dangerous or an important meeting).
Well, as pointed out the other day, the thing about companies that say they can't track switched off phones is that they are lying. They use semantics and wording that's shrewdly designed to sort of say the truth while actually dodging the more accurate/well-targeted questions and the real issues (same as 'cloud' companies did after PRISM became public knowledge).
Leading companies in the mobile phones arena insist that they can't track/listen to powered-down phones, but they can release updates which enable this, so in a sense they really can listen (they just need to take a step before doing this, it cannot typically be done directly). The phones cannot be switched off, they merely pretend to be powered down (mimicking this behaviour). There is a new article titled "Cell Phone Manufacturers Offer Carefully Worded Denials To Question Of Whether NSA Can Track Powered-Down Cell Phones" and it says the following: "Short of pulling out the battery (notably not an option in some phones), there seems to be little anyone can do to prevent the device from being tracked and/or used as a listening device. The responding companies listed above have somewhat hedged their answers to the researcher's questions, most likely not out of any deference to government intelligence agencies, but rather to prevent looking ignorant later if (or when) subsequent leaks make these tactics public knowledge.
"Any powered up cell phone performs a lot of legwork for intelligence agencies, supplying a steady stream of location and communications data. If nothing else, the leaks have proven the NSA (and to a slightly lesser extent, the FBI) has an unquenchable thirst for data. If such exploits exist (and they seem to), it would be ridiculous to believe they aren't being used to their fullest extent."
"Apple's devices are surveillance devices on steroids; they go a a long way (more than counterparts) to maintain the integrity of the eavesdropping functionality."The problem is being downplayed, too. It's actually a lot worse than just tracking. Phones with camera/s and microphone in them can also transmit images, video, and/or audio once they are converted into surveillance devices (carried by s/he who is surveilled and his/her surroundings). Earlier this year the Wall Street Journal released a report which says even Android is susceptible to this. The FBI exploits the back doors in order to take over microphones of Android devices.
I happen to be the only person I'm aware of who has been pulling batteries out of phones (inevitably reverting clock back to factory defaults) for a number of years now. I have written about this for a long time, but only after Snowden's leaks can more people appreciate this. Removal of batteries is not "paranoid". This ought to become more common a practice and everyone should be doing this, even if they "do nothing wrong" (we need to make it the norm if we are ever to impede abusive entities like the NSA). No phone that I ever touched or used had my name attached to it at the carrier. Never.
It is worth adding that Apple won't even answer the questions. Apple is worse in many ways because it makes it virtually impossible to remove the batteries (sometimes there is more than one, and some may not be detachable). Apple's devices are surveillance devices on steroids; they go a a long way (more than counterparts) to maintain the integrity of the eavesdropping functionality. Microsoft too is rather unique because there is no need to convert devices with Windows into listening devices; there are back doors there 'out of the box', which is hardly surprising because Microsoft and the NSA are in bed together. █
Permalink
Send this to a friend