11.25.13
Gemini version available ♊︎
We need Freedo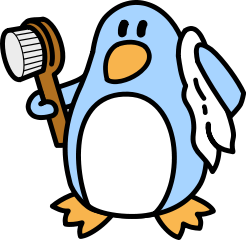 Summary: Involvement in Linux development from the NSA and close corporate partners means that in order to restore real trust some code may need washing away (Linux-libre style)
THE news last week claimed that the US Defense Department was embracing FOSS [1,2]. We already know that it uses RHEL extensively and this may actually have strings attached to it. See, there is always aspiration to put control of the software at the hands of US corporations (and by extension bureaucrats who can compel those corporations to comply with surveillance desires); for others, there are back doors.
The other day we saw how a leading GNU/Linux vendor worked to promote and to spread UEFI 'secure boot', which is all about remote control (unless the signatures are maintained by the physical owner of the computer). UEFI 'secure boot' — like TPM — is about control by remote entities like Microsoft. Never forget that man from Microsoft (who still lives around there) manages Ubuntu now. Another man from Microsoft is now speaking on behalf of a Linux Foundation project (there are other people, but he is their manager). This really is a cause for concern because even "Linux" technologies are turning somewhat hostile towards users. When companies like Intel and IBM call the shots and when companies like Red Hat try to appease the Pentagon we just simply cannot assume that Linux will remain user-serving (as a matter of priority).
There are some news these days about Italy [3,4], Switzerland [5] and several other European nations moving to Free/Open Source software (this may include GNU/Linux) for control and autonomy, but they should keep a close eye on those who steer Linux development (and the government they lobby to oversee them amicably in particular). Yesterday when I had a discussion about this subject someone suggested embracing Hurd, but I on the other hand thought that perhaps Linux-libre should start removing NSA-sourced components (if they can be traced back to the NSA, as it is not just SELinux and some was submitted by @redhat.com addresses) and other suspicious or user-hostile code.
Even as Linux advocates we should recognise that there is a diversity of interests and the agenda of the NSA is to spy on everything and everyone, not to protect our privacy and security. █
Related/contextual items from the news:
Permalink
Send this to a friend