04.05.14
Gemini version available ♊︎
The "open" circus returns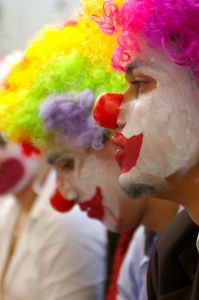 Summary: Publicity stunt from Microsoft strives to bamboozle the gullible, leading to the false perception that .NET is now "open"
Microsoft was caught openwashing DOS and other Microsoft "crown jewels" (that it had bought) some days ago. The OSI's President was far from impressed, having watched Microsoft pulling these stunts to also openwash Azure and other such NSA-friendly proprietary software traps.
"I wonder why they don't just skin FreeBSD or GNU/Linux and throw in Wine and Samba…"
–MinceRAs we have argued over the years, Microsoft used Mono to openwash .NET and having created several openwashing proxies, including CodePlex and Outercurve (there are more), Microsoft goes further in trying to paint .NET "open", blurring the gap between proprietary and Open Source (basically just creating confusion).
The Microsoft-friendly news sites helped advance Microsoft's agenda with PR puff pieces like this one or that one. To quote one example: "For years, Microsoft has flirted with the open-source movement, trying to build bridges with developers that favor publicly released code over proprietary software. This week, the software giant finally made the big moves skeptics of its commitment to open source have been looking for."
Nonsense. Hogwash.
As Lirodon put it in our IRC channels, they have "just released a few components (i.e. the Roslyn C# compiler, WinJS) under Apache license" and "perhaps they feel the end," MinceR added.
MinceR also joked: "I wonder why they don't just skin FreeBSD or GNU/Linux and throw in Wine and Samba… and maybe KVM/QEMU with a stripped-down winblows image for "legacy applications"."
Well, Microsoft cannot afford to really embrace GNU/Linux, only to try to extort it and make it more expensive. It should be emphasised that nothing really changed with the above openwashing move, which is not even the first of its kind. █
Permalink
Send this to a friend