06.22.14
Gemini version available ♊︎
Patent lawyers fight to maintain artificial barriers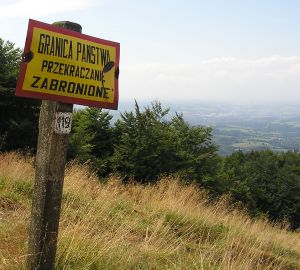 Summary: Systematic distraction or obfuscation of the SCOTUS ruling, which basically rendered a lot of software patents utterly useless in every court in the United States and abroad/at the border (ITC)
WE SAW THIS after the Bilski case. We saw it many times after that. Lawyers try to shape the truth based on their own preferences. That's what they do for a living. We must counter them before they successfully change the nature of this whole debate.
Various articles that we see coming from patent lawyers (and patent-centric publications) are an absolute disgrace, but this is precisely what we predicted would happen. Revisionism as such typically becomes necessary when there's a decision impacting their business. They turn their back on truth and start spinning, or lying by omission.
Remember that lawyers are good liars (or truth twisters), they are not necessarily judges, although judges too have their faults and occasional corruption. Their goal is not justice. They need to just lie on behalf of people (clients), or twist the facts not for the purpose of justice but for winning a case. That's their occupation by definition and the SCOTUS decision is seen as a threat to some of them.
We have been finding some more articles that we did not see in our fairly large/comprehensive press survey. Here is the EFF speaking about "bad patents" (the EFF prefers not to talk about "software patents" so much anymore, just like the Bezos/Amazon-owned CIAPost which speaks of '"bad" patents'). There is also some analysis from eWeek, IP Watch, and pro-Android circles.
The corporate media's coverage [1, 2, 3, 4, 5, 6, 7, 8, 9, 10, 11, 12] was mostly OK (sticking to the facts rather than twisting them), but there's already spin from patent lawyers, such as this article by James M. Singer from Fox Rothschild LLP. Its headline states "Supreme Court Delivers Blow To 'Abstract' Software Patents, While Stating That Software Still Can Be Patent-Eligible" (the latter part conveys bias).
Here is another example of distortion, with the headline "Supreme Court blow to software 'patent trolls'". It's a weird type of spin, similar to "US Supreme Court squares up to software patent trolls with stricter rules" (from Microsoft-friendly site). Well, the ruling does not say anything about trolls, it speaks about scope. Here is a headline that says "US Supreme Court deals major blow against software patents and patent trolls", again introducing a discussion about "trolls" where none really existed. SCOTUS dealt with patent scope, so to twist/shape this into something else is simply inadequate.
Watch how Microsoft booster Richard Waters twists the facts, by going with the deceiving headline "Software patents survive US Supreme Court test". This lousy journalist is a longtime Microsoft spinner (who told lies) and he has just told readers the very opposite of what happened. Richard Waters makes the Financial Times look no better than Fox 'news' (AP and CNN did get it right this time).
Now, watch how a typical lawyers' firm approaches the subject of software patents or business method patents. A patent lawyer from Stuart Meyer, Partner, IP Group, Fenwick & West LLP pretends there is a lot of uncertainty after the decision, which is a common technique for preserving the status quo (pretending that a ruling changed nothing at all due to lack of clarity). It is very clear what SCOTUS has just done, but prepare for patent lawyers all around the world to storm and press and do some revisionism.
The SCOTUS decision would do more to help than all those so-called 'reforms' that achieve nothing serious, except perhaps the claim that something has been done (a distraction).
Another lawyer, Matt Levy , continues to divert attention to patent trolls. To quote his latest analysis: "Yesterday, the Supreme Court released its final patent opinion of the term, Alice v. CLS Bank. This case should help clarify the patent eligibility of software, and improve patent quality, but we're still going to need patent reform legislation to really fix the problems in the patent system that are exploited by patent trolls."
Nonsense. As many trolls use software patents, it is scope we should be striving to change. Some very large trolls like Microsoft would not be impeded by a reform that deals with small "trolls". Patent Progress, the site of Levy, always focuses only on trolls; perhaps his goal is not to get rid of software patents but to merely change the landscape of litigation. Here he is speaking about trolls, including Intellectual Ventures, conveniently failing to mention the company behind it or that company's record of racketeering with patents. "And earlier this week," said this one post. "Matt Levy explained why the demand letter bills are insufficient to fix the patent troll problem."
Matt Levy should be doing more to tackle software patents. The same goes for Steph from this trolls-focused site which asks: "You know what the biggest problem with patent trolls is? Oh sure, it's that they cost companies buckets of money and stifle innovation by shutting down start ups. Those are bad, of course, but the real tragedy here is that they make people like Chris Hulls call someone a "piece of shit" and then look stupid in the process."
The focus on trolls is the reason we stopped covering patent issues for nearly a year. Here we have an important decision regarding software patents, but people who claim to be pursuing "patent progress" carry on talking about trolls, as if they simply fail to see the broader issue and the ultimate solution to spurious litigation. █
Permalink
Send this to a friend