07.05.14
Gemini version available ♊︎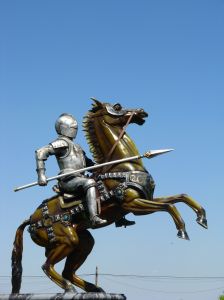 Summary: Bursting the bubble or shattering the illusion that Gates is merely a misguided well-meaning person when it comes to education 'reform'
THE Gates Foundation continues to swindle the world.
GMO (e.g. Monsanto) monopoly is still on the agenda based on reports from CNET (part of CBS) and other CBS sites that highlight more patents on bananas, with investments from Bill Gates. They are of course pretending it's about feeding hungry Africans, which is a common PR strategy, but it is really about profit. A lot of Gates-bribed media companies and blogs (bribed for silencing Gates criticism, plus the occasional grooming) might be able to keep the lies going some of the time (watch the Gates-funded Guardian publishing a disgraceful puff piece and other whitewash from the plutocrats' fan press, Forbes), but they can't keep the world from knowing that's rather obvious to more and more people over time.
Well, "for a modest profit," note reports, Bill Gates has just sold shares in private thugs. So only after public pressure and some profit Bill Gates distances self from G4S [1, 2, 3, 4]. It's a shame that this did not receive even more media attention. It highlights the way Gates continues to rapidly increase his wealth while pretending to be giving it all away. It should be easy to see that he does this everywhere, essentially bribing to profit where it's more challenging a task. He would bribe officials who stand in the way of his corporate ambitions. A common mistake to be made is assuming that Bill Gates 'screwed up' only with education when the reality of the matter is that he's hardly any different from the Koch brothers, he just has better PR.
Here is some recent coverage about Gates' "Common Core" crusade (privatising what's public, for a profit). This coverage comes from a paper (Washington Post) whose board used to include Bill's wife Melinda and his close friend Warren Buffett. It says:
The Bill and Melinda Gates Foundation didn't just bankroll the development of what became known as the Common Core State Standards. With more than $200 million, the foundation also built political support across the country, persuading state governments to make systemic and costly changes.

[...]

The Gates Foundation spread money across the political spectrum, to entities including the big teachers unions, the American Federation of Teachers and the National Education Association, and business organizations such as the U.S. Chamber of Commerce — groups that have clashed in the past but became vocal backers of the standards.

Money flowed to policy groups on the right and left, funding research by scholars of varying political persuasions who promoted the idea of common standards. Liberals at the Center for American Progress and conservatives affiliated with the American Legislative Exchange Council who routinely disagree on nearly every issue accepted Gates money and found common ground on the Common Core.

One 2009 study, conducted by the conservative Thomas B. Fordham Institute with a $959,116 Gates grant, described the proposed standards as being "very, very strong" and "clearly superior" to many existing state standards.

Gates money went to state and local groups, as well, to help influence policymakers and civic leaders. And the idea found a major booster in President Obama, whose new administration was populated by former Gates Foundation staffers and associates. The administration designed a special contest using economic stimulus funds to reward states that accepted the standards.

The result was astounding: Within just two years of the 2008 Seattle meeting, 45 states and the District of Columbia had fully adopted the Common Core State Standards.
We recently covered Ravitch's views, which the same paper gave a platform to, despite the infamous Gates ties.
Here we have a Gates-funded newspaper covering a "Rush-hour protest by teachers to target the Gates Foundation" and another Microsoft-linked (and at times — in a previous incarnation — Gates-funded) folks covering this protest against Bill Gates (some GeekWire staff came from Microsoft-funded circles). To quote:
Bill Gates has poured millions of dollars into public education reform in the U.S., and some teachers aren't too thrilled about that.

About 150 instructors from the Badass Teacher Association marched through downtown Seattle toward the Bill & Melinda Gates Foundation on Thursday evening to demonstrate their disdain for the Common Core standards that have been implemented in 45 states, thanks largely to support from the Gates Foundation.

[...]

But as detailed in this Washington Post article from earlier this month, there's been more and more pushback recently from both teachers and politicians on the standards. Some accuse Gates for supporting Common Core not for the benefit of students, but rather for corporate interest and to help Microsoft's bottom line because the standards support technology and data.
The most important point we wish to highlight is that not only in education does Gates do this. Perhaps the fact that teachers are smart led to the quick realisation that Gates was selfishly doing harm and there was a triumph over Gates' well-funded PR operation, which includes bribing politicians and newspapers. We hope that in the coming years it will become a regular thing in the press to cover Gates' abuses in many other areas, not just obvious ones like investment in oil giants, ALEC, G4S, tobacco, and GMO. Gates is a sociopath just like the Kochs, and one with pockets so deep that he can bribe a lot of people to bamboozle the majority and ridicule (at times even suspend/fire) his opposition. █
Permalink
Send this to a friend