04.21.15
Gemini version available ♊︎
Promoting the "will code for food" myth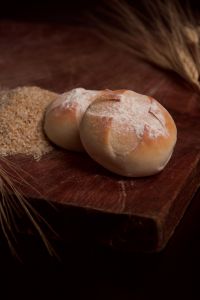 Summary: Dishonest generalisations and baseless deductions portray the Free/Open Source software communities as a nasty place that leads to poverty and despair
Stephen Walli, one of Microsoft's longest-standing moles in Free/Open Source software communities (we wrote about it even in 2008), joined Microsoft, left Microsoft (acting as a mole for a while), joined Microsoft again (in a more senior position, again as a sort of top mole), then left Microsoft again because Microsoft is shutting down 'open' so as to quit pretending it cares about Free/Open Source software. How long before Walli re-joins Microsoft (the third time around)? He is now at HP.
Weird articles from Walli are the rule rather than the exception. He occasionally mocks those who are not friendly to Microsoft's agenda or are friendly towards the FSF/GNU/GPL/copyleft/Free software. Being a Microsoft booster, mole, etc. Walli does not do much to hide his affiliation. He is an on-and-off employee (salaried) of Microsoft and this new article from him, hosted by a Red Hat-run site (he habitually posts there), is attempting to preach what Free/Open Source software communities should be like. We find it disturbing whenever Microsoft people try to preach to Free/Open Source software communities what these communities should be like, especially because Microsoft is constantly attacking Free/Open Source software communities. That's like the Pope explaining to Muslims how they should behave, or vice versa.
Yesterday we saw some guy called Derrick Wlodarz (not familiar with him) posting a vicious attack piece against Free/Open Source software communities. He uses misleading comparisons (apples versus oranges), selective quoting (even of trolls) and all sorts of old smears against migrations to GNU/Linux. It's a really ugly piece of work and this anti-Linux piece comes from BetaNews, where trolling against GNU/Linux is common (usually it's from Mr. Fagioli). "He holds numerous technical credentials from Microsoft," Wlodarz says about himself. So here again we have the Microsoft bunch smearing Free/Open Source software communities, exploiting the fact that Free/Open Source software communities work out in the open, unlike proprietary software companies where everything happens secretly and marketing people help hide the nasty elements. Microsoft boosting in Wlodarz's articles is quite the standard though; just look at his latest articles, titled "Migrating from Windows Server 2003: 12 best practices straight from the trenches", "Windows RT: Did it really die? Absolutely not and here's why", and "Windows Phone 8.1: Why I ditched Android and couldn't be happier" (not a single positive thing to say about Free/Open Source software, only negative things). Using systemd resistors to badmouth Linux (and by extension Free software) is just so easy, especially because the debate has been so open, as is always the case in the Free/Open Source software world.
"Some of the world's wealthiest companies are using and also producing Free/Open Source software."Last but not least, there is some FUD today in the Financial Times (FT is widely distributed). Longtime Microsoft booster Richard Waters attacks Free software in the FT and spreads this attack to other sites too. His premise is wrong and biased. It's the "can't make money from FOSS" smear. It is very baseless, it shows his ignorance, demonstrates bad research, and perhaps bad faith (he is loyal to Microsoft and has a long history of such hostility towards FOSS).
Many proprietary software companies are dying every day because they are not financially viable. Just because one Free software-based (not really FOSS, but FOSS-based) company died Microsoft boosters think they can legitimately generalise and make it seem as though supporting Free/Open Source software means being poor. Some of the world's wealthiest companies are using and also producing Free/Open Source software. I myself have always made a living only by writing Free software; my wife does too. █
Permalink
Send this to a friend