05.28.15
Gemini version available ♊︎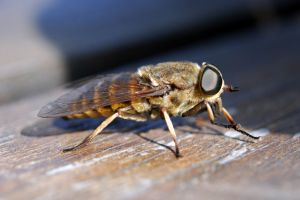 Summary: In an unforeseen kind of ruling, the same court which slapped down a lot of software patents last year is now legitimising the actions of a patent troll
Joe Mullin wrote about Patent Troll Tracker quite some time before he became a widely-recognised journalist focusing on patent trolls and some other patent-related matters. Patent Troll Tracker was later ousted with a bounty on his head (coming from a patent troll). Patent Troll Tracker was a patent lawyer from Cisco, which had attracted many trolls to it. Based on this new report from Mullin, Cisco has just lost to a troll at SCOTUS level (the highest possible level, which is also expensive). As Mullin put it: "The Supreme Court issued a ruling (PDF) today in Commil USA v. Cisco Systems, one of two patent cases it heard this term. On one key issue, the opinion favors Commil, a "patent troll" that won a $64 million jury verdict against Cisco. But other findings mean that the non-practicing entity won't be getting a payday any time soon—and a final section of the opinion is wholly dedicated to reminding judges to sanction misbehaving patent plaintiffs, something that didn't even come up in this case.
"In the Commil USA v. Cisco Systems case, a 6-2 majority of justices held that defendants in patent cases can't evade claims of "induced infringement" by arguing they had a "good faith belief" the patent was invalid. That overturns an appeals court decision favoring Cisco. Justice Stephen Breyer was recused from the case."
This is very bad because only one year after the Alice case we are now seeing SCOTUS leaning in favour of patent trolls, not just rubbish patents. SCOTUS is, in some sense, feeding the trolls here.
"Stop Feeding the Patent Trolls," says the headline of a new article, explaining: "At AngelList, we've spent the last several years creating a platform for startups and founders to connect with their peers, secure seed investments and recruit employees. We're passionate about what we do, which is why it's all the more upsetting to see fledgling businesses continue to take unnecessary and costly hits from greedy patent trolls.
"What SCOTUS has just done is only going to further legitimise trolls.""For years, patent litigation has drained small businesses of resources that would otherwise be used for research, investment and job creation. Specifically, flaws and loopholes in the current law allow patent assertion entities (PAEs), also known as patent trolls, to exploit the system and claim rights to patents without ever having made a product or provided a service to any customers. Congress' inaction has led to billions of dollars spent on frivolous patent suits, needlessly costing the economy and consumers."
There is then a reference to the PATENT Act, which only tackles small trolls but not big trolls. "The Protecting American Talent and Entrepreneurship Act of 2015," says the author, "is sponsored by both sides of the aisle, including Senators Grassley, Leahy, Cornyn, Schumer, Lee, Hatch and Klobuchar." It is also sponsored by the large corporations that are funding these politicians.
Let it be clear that patent trolls truly are an issue, but they are not the only issue and they benefit from the vast extent of patents on software. Various sites that focus on patent trolls (and patent trolls only) amplify the claims of those famed academics who focus only on trolls, for example Michael Meurer and Bessen. As Matt Levy put the situation, it was "Bessen that estimated that NPEs cost U.S. businesses at least $29 billion dollars in 2011." Levy previously related a SCOTUS approval of Form 18 abandonment to patent trolls. 9 days ago he wrote: "In a blog post last year, I wrote about about the prolific patent troll eDekka, which filed well over 100 complaints in 2014. Not one of them gave any useful information to the defendants. Most of the complaints were filed in the Eastern District of Texas."
Eastern District of Texas is where a lot of patent trolls operate from and the environment sure became fertile for their racketeering. What SCOTUS has just done is only going to further legitimise trolls.
IP Troll Tracker (not to be confused with Patent Troll Tracker) recalls one of the most notorious trolls out there, Erich Spangenberg, saying that there is alarming embellishment of what trolls like him are doing. "In another alarming chapter of the "saved from a troll by a troll" play book," she writes, "Jump Rope misses the rope itself and jumps straight into bed with Erich Spangenberg. Like Ditto before him, Mr. Braxton of Jump Rope found himself in the unfortunate position of having to take investment money from one of the founders of the business model that put his company in jeopardy to begin with."
Here is Mike Masnick at TechDirt put it: "The story tries to play this out like a "patent troll done good," but it's horrifying. It's one patent troll beating up on a startup, and then allowing a second one to come in and vulture up the leftovers. It's certainly not good for innovation in any way."
One might expect patent trolls to be vilified or cracked down on by now, but even the SCOTUS helps them these days. Some of the media paints them as innovators and some as saviors. Actions are now judged by the actor's size, not the action. █
Permalink
Send this to a friend