10.30.15
Gemini version available ♊︎
Welcome to the dark side…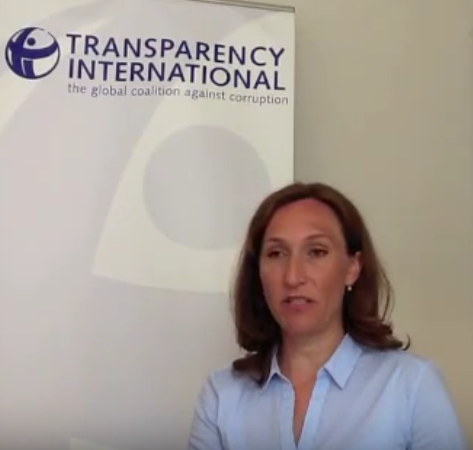 Summary: Further research into the EPO's Press Spokesperson reveals that she had worked for one ethical employer but later embarked on a top brass career with bribery villains and then Team Battistelli, helping to put a positive face on a thuggish, oppressive (against the press even) operation
OUR recent article about Control Risks Group (CRG) and Transparency International (TI) led to yet more research. We believe that the following information may be of interest because it shows a conflict of interest and direct overlap between the EPO and Transparency International, which last year was asked to investigate the scandalous EPO.
"Referring to the recent article about CRG and Transparency International," wrote a source, "Battistelli's newly-recruited Director of External Communications and EPO Press Spokesperson is Jana Mittermaier. Doing some research about Ms. Mittermaier turns up the following interesting pieces of information." [PDF]
"She started her professional career as Democratization Officer heading an OSCE field office in Zenica in Bosnia and Herzegovina [PDF]. Incidentally, Bosnia is where the current EPO Vice-President Željko Topić comes from – he was born in Banja Luka. She subsequently joined TI and became the head of TI's Brussels office and a member of TI's Expert Group on Corruption." Here she is speaking about her work:
Instead of joining the EPO she could do her job actually investigating the EPO, as Transparency International ought to have done. Transparency International was even asked to.
"In February 2013," said our source, "she was one of the "contributing experts" to a Workshop on "Better Avoidance of Conflict of Interest" [PDF] organised by the EU Directorate General for Internal Policies [PDF]." We decided to share the following slide for hypocrisy's value:
It sounds like her career's goals match what it takes to probe the EPO, not join the EPO as its official mouthpiece. Misleading the media and interfering with journalists' job isn't ethical at all.
Our source continued with some juicy details: "In September 2013 she left TI to move to Siemens where she was the director of "collective action" in the Siemens legal and compliance department. Her move from TI to Siemens was reported on in "Transparency International Siemens Revolving Door Spins, Money Pipeline Flows".
I'm all too familiar with what Siemens did as I wrote a lot about this at the time. Has someone just crossed over to the "dark side"? To quote this article (with our emphasis added):
After Siemens plead guilty in 2008 in one of the largest corporate bribery cases in history, Transparency International, the world's largest anti-bribery organization, distanced itself from the company.

Before the guilty plea, Siemens financially supported Transparency International chapters and had a close working relationship with the TI headquarters and its chapters.

After the guilty plea, not.

But time, apparently, heals all wounds.

Now, six years after the Siemens guilty plea, the revolving door has begun to spin again, and the money has begun to flow again, between Siemens and Transparency International chapters.

Siemens sees its renewed affiliation with Transparency International as a way to greenwash its tattered reputation.

Transparency International sees Siemens as a piggy bank to replenish its diminished treasury, having lost millions after being cut off recently by state funding agencies.

On the revolving door front, in September 2013, Jana Mittermaier, the head of TI's Brussels office, left to join Siemens Integrity Initiative — which was established under a settlement with the World Bank in July 2009.

According to Siemens, the initiative "supports organizations and projects around the world that fight corruption and fraud through collective action, education and training."

Mittermaier is the director of "collective action" in the Siemens legal and compliance department.

[...]

Transparency International Berlin and Siemens did not return calls seeking comment.
She joined the EPO in 2015, only some time after the mysterious departure of Vincent Bénard, which was reported on by Techrights.
There's not much money in fighting for justice or working for ethical companies; experience suggests that the world's most corrupt corporations or organisations (like surveillance and military apparatuses) can offer much better compensation (salaries) for workers; the same goes for illegal operations like drug-dealing or dubious activities like granting unbounded protectionism to monopolists. It takes perseverance to fight the good fight — clearly not what Ms. Mittermaier eventually chose to do. It's a sad loss of potential. █
"The European Patent Office is a Corrupt, Malicious Organisation Which Should Not Exist"
Permalink
Send this to a friend