04.21.16
Gemini version available ♊︎
December: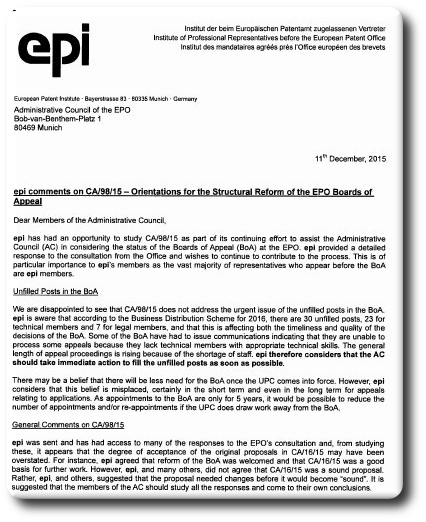 April: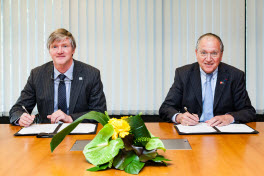 Summary: Benoît Battistelli does a photo op with Antonius Tangena (EPI) only months after the EPI criticised the European Patent Office/Organisation
AT THE end of last year we saw the EPO coming under criticism from EPI. Shortly afterwards EPI silently removed this criticism of the EPO. Techrights preserved it for future reference and now the EPO signs an MoU with EPI. Yes, look what EPO management (led by Battistelli) has just done to a critic.
"What was behind this MoU and why exactly was it signed for if not to save face?"Last year EPI wrote a letter denouncing the EPO and then deleted it, only to pose with Battistelli a few months down the line (warning: epo.org link). EPI never explained why it deleted its own letter (or who inside the EPI decided to remove it).
"EPO President Benoît Battistelli," says the EPO's Web site (since last night), "has yesterday met with a delegation from the Institute of Professional Representatives (epi) and signed a Memorandum of Understanding on the training of professional representatives."
The photo shows Antonius Tangena, who not too long ago wrote: "epi considers that it is essential for the appearance of independence that the appointments and re-appointments are made on objective grounds of competence and having independent members and BoA members on the BoAC will ensure that it is seen that such competence is independently assessed."
These are the boards that Battistelli continues to crush. What was behind this MoU and why exactly was it signed for if not to save face? █
Permalink
Send this to a friend