04.30.16
Gemini version available ♊︎
Low-quality software patents (on abstract ideas) are keeping India controlled by foreign multinationals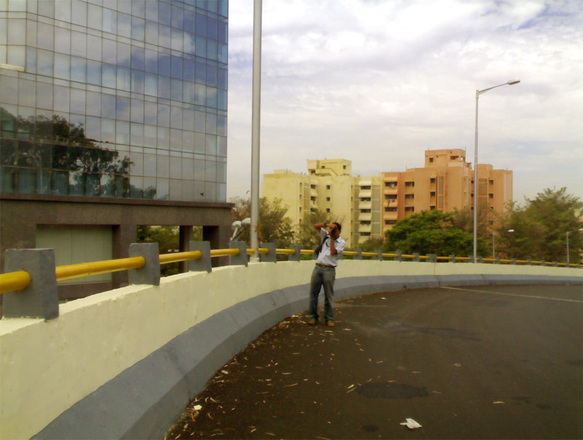 Bangalore, India
Summary: The growing software giant which is India continues to face cruel and aggressive lobbying from the West, enabling the West to control India by patents that should not exist in the first place
INDIA is currently under a lot of pressure from US lobbyists because it repeatedly rejected software patents. In recent weeks alone we saw the Regional Comprehensive Economic Partnership (RCEP) putting India under pressure and days ago it was USTR. Colonialism never truly ended and the empire of corporations vainly assumes that it can impose on India whatever law it desires.
"Don't listen to the IT giants" is the headline of this new article from the Indian Express, which even quotes Bill Gates to highlight his hypocrisy (Microsoft is among the forces now lobbying India for software patents). To quote the start of this good article:
The Indian government has rightly rested its Digital India initiative on a series of measures to liberalise the economy. One of those measures of free-market wisdom, however, the usual government-cheering section suddenly seems to be irrationally against. The PMO will be receiving from the Department of Industrial Policy and Promotion (DIPP) on April 30 a report on the Patent Office's Computer-Related Inventions Guidelines (CRI), in which parties who usually applaud free-market measures are horrified to discover that Section 3(k) of the Patent Act really does prohibit government-awarded monopolies in software, and that the controller of patents is implementing the statutory command.

Software patenting is not a requirement of TRIPs, or of any current international trade law. The controller's new CRI guidelines actually implement a test for software per se — unpatentable owing to Section 3(k) — which is close to the "machine or transformation" test all-but-imposed by the US Supreme Court in a series of cases over the last five years, in all of which we were amici curiae, urging the court in its current direction.

Software patenting is not in the Indian national economic interest. "Software," as Bill Gates used to say, "is an IQ business". When non-Indian firms can get software patents in India, the effect is to hobble the Indian IQ advantage, by making what many talented Indian programmers could otherwise use to make new innovations in software the property of the non-Indian patenting company. As our organisation, SFLC.in, has shown in its research report on the subject, more than 90 per cent of software patents awarded in India, before the rectification imposed by the new guidelines, were issued to foreign corporates.
Incidentally, looking elsewhere in yesterday's news, Ericsson comes under fire in India because of its use of patent trolls (also in the EU) to extract money out of competitors, using — in part — software patents. As one article put it yesterday: "In March 2013, the Swedish multinational Ericsson sued Micromax for patent infringement, setting in motion a series of events, with the potential to disturb India's mobile phone dream. Then last month the Delhi High Court recognised the authority of the regulator – the Competition Commission of India (CCI) – to probe Ericsson for its allegedly anti-competitive conduct."
Indians should get more active (in the activism sense) and work to abolish software patents in India once and for all, identifying all those occupying forces that keep trying to revive the effort for software patents in India (including new loopholes for these). Not only does India have nothing to gain from software patents; it has a lot to lose from them. █
Permalink
Send this to a friend