12.26.16
Gemini version available ♊︎
Scientists as judges, not just as pressured (from above) examiners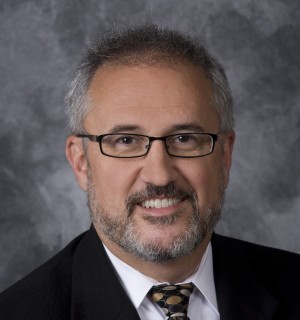 David Ruschke's 'official' photo
Summary: The Patent Trial and Appeal Board (PTAB), led by David Ruschke, continues to function as another 'layer' that ensures patent quality by weeding out bad patents and here are some of the latest cases
THE patents and litigation climate is rapidly changing in the US. It's not just about software patents, but it has a lot to do with them as a lot of litigation emanates from such patents, notably troll litigation.
Just before the days of the holiday (whichever one) we learned about the Patent Trial and Appeal Board (PTAB), which is responsible for invalidating many software patents, being in the midst of this battle:
The Patent Trial and Appeal Board announced on Dec. 2 that it would uphold a patent filed by Securus Technologies, and that the challenge filed by rival company Global Tel*Link (GTL) was invalid. GTL maintains, however, that Securus only won a partial victory.

The patent (U. S. Patent No. 7,494,061 B2) that Securus maintains held up to the challenge from GTL, relates to biometric identity verification monitoring devices used in correctional facilities. According to a summary of the patent, "The term "biometrics" refers to technologies that measure and analyze human characteristics for authentication."
This patent is a software patent by the sound of it. These are actually the sorts of patents which improperly use terms like "biometrics" to sound as though they're anything but image analysis, which is my field of research (post-doctoral). It has nothing to do with biology and it's all typically reducible to mathematics (matrices). Does the appeal board (PTAB) realise this? If not, maybe it's time to reassess.
Another report, last Updated 6 days ago, is an article about appeals in Korea, published by Jay (Young-June) Yang, Duck Soon CHANG and Seung-Chan EOM from Kim & Chang (patent microcosm). Remember that Korea still blocks software patents (as it should) and we commend this decision, which guards software giants (also hardware giants, not to mention military equipment players) like Samsung and LG — both of which became Microsoft prey for using Linux nearly 9 years ago. We last reported on this 3 months ago (Microsoft wants more 'Linux patent tax' in Korea).
Going back to PTAB, there is a CAFC/PTAB case (CAFC having the authority to object) that MIP explained as follows: "The original Federal Circuit panel decision in the case – written by Judge Reyna and joined by Chief Judge Prost and Judge Stark – was issued on May 25. The court affirmed the Board's denial of Aqua's motion to substitute claims 22–24 of a patent concerning automated swimming pool cleaners."
There is a 9-page PDF in there. As mentioned here some days ago, they are complaining because their patent was granted in error and now they want to change it. Imagine if granted patents were something dynamic you could just amend, edit, expand etc. as you go alone. What a ludicrous thing. Invalidate the patent and if they insist it's not fair, then they should apply for the patent again (with amended claims).
MIP also explains how to use PTAB to squash bad patents (like software patents) even when it's not so trivial. "Jim Brogan, Brian Eutermoser and Janna Fischer discuss the ways that the unsuccessful IPR petitioner at the Patent Trial and Appeal Board still can challenge validity in subsequent district court litigation," MIP wrote.
MIP, to its credit, keeps abreast of PTAB cases (mostly because of Mr. Michael Loney), although it sometimes misinterprets the numbers it puts forth.
In better news about PTAB, here is PTAB having a go at software patents and getting a chance to kill them again. As PatentDocs put it:
Petitioner, iVenture Card Traveler Ltd, filed a Petition seeking to institute a covered business method patent review of all claims of U.S. Patent No. 7,765,128, owned by Smart Destinations, Inc. The Board, applying the standard that requires demonstration that more likely than not Petitioner would prevail with respect to at least one challenged claim, the Board granted Petitioner's request to institute the CBM review.
We hope that PTAB will continue to do its job improving patent certainty by knocking out a lot of rubbish patents, leaving in tact only those that merit court cases (if any). █
Permalink
Send this to a friend