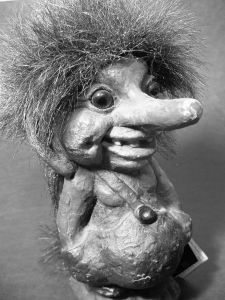 Summary: Microsoft-connected patent trolls like Larry Horn's MobileMedia are still attacking Microsoft rivals and Microsoft wants more money from Korea, after it attacked Linux with software patents over there (notably Samsung and LG)


"US Pat RE39231," wrote a patent attorney, eventually meant that "Apple Must Pat MobileMedia $3M for Infringing this Patent" (MobileMedia is not as real company and we wrote about it before, in relation to MPEG-LA and Larry Horn; we wrote about him in [1, 2]).
How many people out there know that MPEG-LA is a patent troll whose head himself is/was a patent troll? Not many people know this. Horn
relies on dishonest lawyers from Proskauer Rose
and sues Apple, which
itself
is part of MPEG-LA (we already took note of how bizarre this is).
Well, "Apple loses ringtone infringement case to Nokia and Sony's patent troll firm," according to the headline of
this report
. To quote: "Apple has been ordered to pony up $3 million in damages by a Delaware judge for infringing the patent of a firm partially owned by Sony and Nokia. The case, which has been running since way back in 2010, saw MobileMedia Ideas originally accuse Apple on 16 counts of patent infringement. Six years and plenty of court activity later, the original claim has been whittled down to just one patent pertaining to iPhone ringer alerts, for which MobileMedia has been awarded a tidy sum of money."
A patent troll connected to Nokia -- a legacy of
Microsoft entryism
and subsequent passage of patents to trolls like
MOSAID
-- is somewhat of a pattern we've seen a lot of recently. Android too is being targeted by these trolls.
"MobileMedia Ideas just won a Delaware trial against Apple over a former Sony patent,"
Florian Müller
wrote
about it. "May file further lawsuit now over iPhone 4S and later."
Tom O'Reilly from Mobile Media Ideas is advertising for this patent troll. He passed around the press release "MobileMedia Ideas Wins Trial against Apple" and it said:
(CHEVY CHASE, MD, US – 21 September 2016) – MobileMedia Ideas LLC is pleased to announce that the US District Court for the District of Delaware today found MobileMedia Ideas' "polite-ignore" patent (Re 39,231) for mobile phone call silencing valid and infringed by the iPhone 3G, 3GS and 4 and awarded $3M in damages. The case did not include the iPhone 4S, 5/5C/5S and 6/6 Plus on which there may be further proceedings. The patent was filed in 1994 by Sony Corporation, a pioneer in the development of mobile and other consumer electronics technology, and is now part of the patent portfolio licensed by MobileMedia Ideas.

MobileMedia Ideas President and CEO Larry Horn said, "We thank the jury for its service and hard work. This case could have been avoided by the taking of a license, however. MobileMedia Ideas' business model is based on offering reasonable licenses to a valuable portfolio of important inventions widely practiced across a broad array of mobile phone and other portable products. We still welcome Apple to respect intellectual property developed by others with the taking of a license."

MobileMedia Ideas was represented by a team of litigators at Proskauer Rose led by Steve Bauer and Kim Mottley of the Boston office.
In relation to
an article/report mentioned here earlier this week
, there is now an important update. Coming from the
Korea Times
, it says that
the tax authority is likely to reject Microsoft's appeal for refund of tax
. To quote the opening parts:
The South Korean tax authority is expected to reject an appeal by U.S. software giant Microsoft Corp. to refund 634 billion won ($575.7 million) in a withholding tax, according to the tax authority and industry sources Thursday.

Microsoft filed complaints last month against the National Tax Service (NTS), seeking a refund of the withholding taxes paid by Samsung Electronics Co. to the NTS for using the software giant's patents.
When will Microsoft pay
the tax it has evaded
? Above the law, still? A lot of the above sum comes from Linux-powered devices (we wrote about this many times before).
Those who believe that Microsoft has changed surely aren't paying attention to what it does through patent trolls, through Nokia (which Microsoft demanded should pass patents to trolls), and in various distant countries like Korea. Microsoft just became a little more covert in its war against Linux.
⬆