01.23.17
Gemini version available ♊︎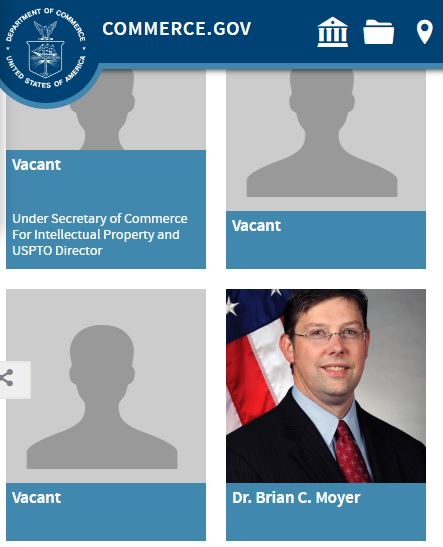 Summary: As of today, there is still no official word on whether or not Lee continues her tenure, which saw the demise of patents on software and along with that the demise of patent trolls and frivolous litigation
WITH almost 50 comments in this thread, from which the above screenshot came, we are still not sure (as of Monday night) if Michelle Lee will definitely lead the USPTO. The author proceeds to other topics like pendency, but there is no update on the above.
Lee's position is important because based on some rumours the person (or people) who might replace her would be devastating and corrupt. Lee has done a decent job cracking down on patent bullies and trolls, as we noted here before, and there are now new kinds of lawsuits over patents (lawsuits for patent abuses/bullying rather than infringements).
The following report from a trolls expert emerged some days ago and said:
With President Donald Trump having taken office today, many government offices are in the midst of a major transition. In one office that's closely watched by technology and internet companies, however, the leadership looks to remain the same—the US Patent and Trademark Office.

There's been no official announcement about USPTO leadership from Trump's team, with the new president having been inaugurated earlier today. But The Hill reported yesterday that Michelle Lee, a former top lawyer at Google, will remain as USPTO director under President Trump. Politico reported the same news, sourcing it to statements by Rep. Darrell Issa (R-Calif.) and confirming it with other unnamed sources.

Lee's remaining at USPTO is a a surprise victory for the technology sector, which offered scant support for President Trump while he was campaigning for office. She supported President Barack Obama's patent reform agenda, and Trump's views on patents are a cipher.
We are still waiting patiently for an official announcement. Lee's haters, the patent microcosm, will certainly hope it never happens. █
Permalink
Send this to a friend