02.07.17
Gemini version available ♊︎
Self-serving front groups of the patent maximalists want more patent chaos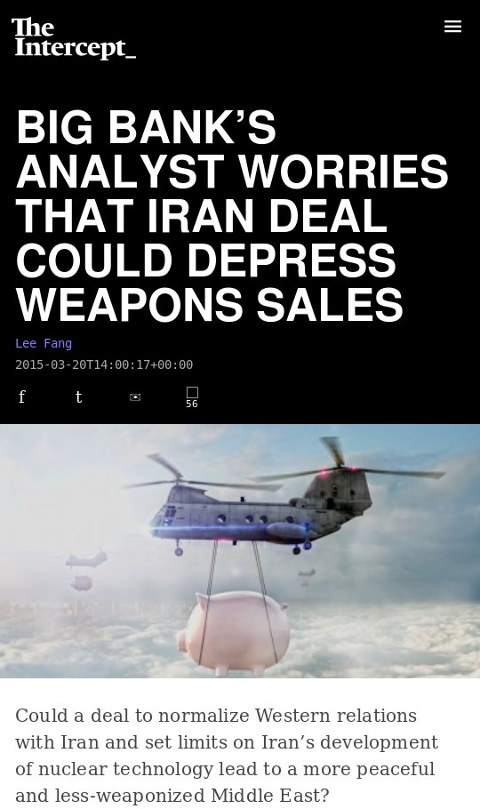 Summary: The patent microcosm is racing to salvage that dying old system which yielded many thousands of lawsuits per year, many of which were initiated by patent trolls and were frivolous by intention (but focusing on small companies that cannot afford legal defense)
NOW that advocates (profiteers) of software patents are in a state of disarray (ad hominem attacks as the last resort) we would like to draw some attention to various new bits that highlight their tactics.
David Boundy of Cambridge Technology Law LLC, for example, is taking shots at PTAB (yesterday's guest post at Patently-O) and milking Cuozzo to challenge the status quo of restrictions against software patents. To quote the conclusions:
The full paper gives a number of other examples of questions that come out differently depending on whether they're argued as patent law issues or administrative law issues. There are many differences between the powers of an Article III court and of an agency tribunal, differences between appellate review of an Article III court vs. judicial review of an agency, differences in the arguments that an appellant and appellee can raise, and differences in limits on raising new issues on appeal. Unfortunately, Cuozzo's brief did not exploit those differences or cite the applicable administrative law.

The key take-away is that almost every PTAB proceeding and appeal presents a "target rich environment" of administrative law issues. Teams that include administrative law expertise will successfully exploit many opportunities that are invisible to teams without that expertise.

Because of internal tensions in the Cuozzo decision, many issues remain to be decided by the Federal Circuit, and will be decided differently depending on how well parties match their argument turf to courts' choice of decision turf.
The Cuozzo patent case was covered here many times before. See for example:
Yesterday we wrote about how IBM (through IPO as a front group) lobbies for software patents and at around the same time we also became aware of AIPLA, PhRMA, and ABA doing something similar. As MIP put it a few days ago: "The American Intellectual Property Association (AIPLA), Pharmaceutical Research and Manufacturers of America (PhRMA) and the American Bar Association (ABA) each responded to the USPTO's review process with remarks detailing the impact of decisions Alice and Mayo has had on their respective members and industries."
The problem is, these front groups don't respresent ordinary businesses. They represent the patent microcosm and large corporations. These are naturally patent maximalists, who profit from people getting sued over alleged infringement of patents (many cannot even afford going to court to demonstrate their innocence). The above groups don't want patent scope to be narrowed; to them, the more patents, the merrier. The USPTO will hopefully not be foolish enough to overlook that simple fact. Alongside the USPTO, PTAB is thankfully crushing software patents and other patents on abstract concepts like business "methods". See new blog posts such as "COVERED BUSINESS METHODS PATENTS — NOT SO BROAD!" or "The Challenges of Protecting and Commercialising IP in Casino Games". Everyone with some common sense can agree that patents on thoughts (or thought process) and patents on games are truly outrageous. Strategies are not something that should be monopolised.
To quote something more sane, for a change, here is EFF poking fun at the latest "Stupid Patent of the Month" (which is a software patent, as usual). To quote:
Song lyrics are some of the most searched-for topics on the Internet. This has lead to fierce competition among lyrics sites. If you scroll to the bottom of one of these websites, you'll see the claim: "Song discussions is protected by U.S. Patent No. 9,401,941." We are honoring this "song discussions" patent as January's Stupid Patent of the Month.

The patent (we'll call it the '941 Patent) is owned by CBS Interactive and discloses a "computer-implemented system" for "processing interactions with song lyrics." It explains that other websites display lyrics in a "static form" and suggests there is a "lack of mechanisms for increasing the engagement of users with song lyrics." The patent suggests allowing users to interact with lyrics by allowing them to "select[] a segment," displaying a "menu of options," and allowing the user to enter an "interpretation of the selected line."

The patent dates back to an application filed in February 2011. Although it is 23 columns long, in our view the patent does not describe any software or Internet technology that was remotely new or innovative at that time. Rather, it describes common and mundane features, such as a "menu of options," "user-inputted text" and a "user interaction database," and applies these features to a lyrics website. That should not be enough to get a patent.
The EFF has done some reasonably effective advocacy against patent trolls recently. Sometimes it even speaks explicitly about (and against) software patents. Together with TechDirt they have been publishing their series of "Stupid Patent of the Month", even in the face of legal threats (and action) against both sites. As a reminder, one "Stupid" patenter sued the EFF, one charlatan who claims that he invented (and decades later patented) E-mail sued TechDirt (the EFF is defending TechDirt in this case), and that same charlatan threatened me too. █
Permalink
Send this to a friend