03.20.17
Gemini version available ♊︎
Relying on the voice of patent trolls to keep abreast of patent trolling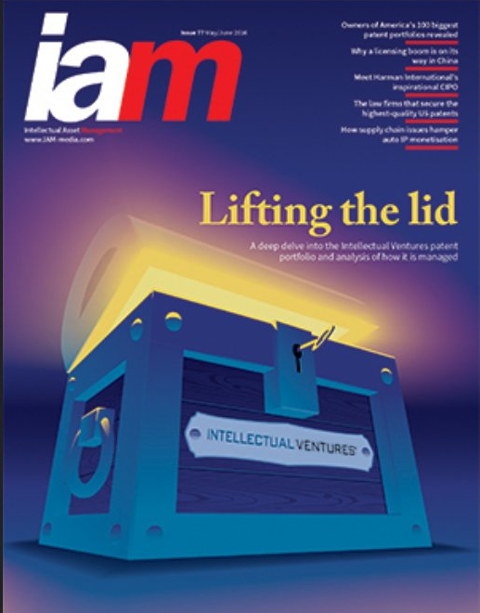 Summary: IAM, the trolls' mouthpiece (also the EPO's mouthpiece, but that's another story), provides updates on trolls and troll-like entities, but further commentary is needed to clarify and counterbalance the promotional language
EMBOLDENED by its massive heap of patents that should never have been granted by the USPTO, notably but not necessarily just software patents (pre-Alice), IAM's sweetheart Intellectual Ventures started attacking all sorts of legitimate (as in practicing) companies. The company now attempts to derogatorily paint its critics. See this new "insight" (their word), which they promoted as follows: "Hear from IV founder Peter Detkin on why #PatentsMatter and how patent holders can dispute "alternative facts"…"
They are using a term popularised by the spokesperson/campaign person of Trump, "alternative facts", and refer to themselves (or grantees) as "patent holders", even though Intellectual Ventures mostly buys patents in a wholesale fashion. It neither invents nor produces anything. It's just threatening and suing companies — those which venture to challenge patents rather than cough up 'protection' money.
RPX used to market itself as protection from such trolls, but it certainly lost its way and has (in some sense at least) become a patent troll itself. We wrote about its gradual collapse earlier this year, after we had spotted earlier signs of rot. RPX is supported by media such as IAM, where trolls are viewed not only as acceptable but also desirable. Here is IAM's latest update on AST. Richard Lloyd quotes IBM's Manny Schecter* (maybe they should rename to "IBM magazine"?), among other patent maximalists; for an opposing viewpoint, recall our past writings about AST, e.g. [1, 2, 3, 4]. It's perceived 'protection' which only the billionaires can afford. Here are the bits that highlight AST's role in relation to RPX:
When it formed in 2007 AST was something of a defensive patent market pioneer. It was a year before RPX's birth and several years before Unified Patents came into existence. The secondary market for patents was still in its infancy; or, at least, far less was known about the assets that were changing hands and often being picked up by NPEs. Large parts of the deals market remains clouded in secrecy, but today patent owners have access to far more information about the possible threats that they face thanks to the efforts of AST and others to inject more transparency into the market.

[...]

On the more recent acquisition of the former Nortel patents from the Rockstar consortium, it was noticeable that it stayed on the sidelines while its profit-making competitor RPX orchestrated a deal.
The Rockstar consortium, like RPX and AST, is a club for the super-rich. They prey on small companies and elbow them to the sidelines, perpetuating their own dominance using patent thickets. Such is the case with Rockstar companies like Microsoft, Sony, Ericsson, and BlackBerry. Ericsson is a special case because unlike BlackBerry, but to some degree just like Microsoft, Ericsson preys on Linux companies. It's taxing them. Ericsson also uses satellite patent trolls that work in the dark (their identity may vary depends on the region in the world and it includes Europe).
The following IAM article, posted some days ago, misses the point that beyond the SEP modus operandi there is also trolling. Here is what Ericsson is charging (taxing) now that it's unable to sell phones of its own:
Ericsson has revealed its standard essential patent (SEP) royalty fee price range for 5G mobile phone networks. In an interview published on Bloomberg yesterday, chief IP officer Gustav Brismark stated that charges would begin at $2.50 for lower-end handsets, rising to $5 for those at the top of the range. "We believe by setting a price that's reasonable, it would serve as a reference to other patent holders and to other companies that need to take a license," Brismark is quoted as saying.
All in all, patent parasites continue to operate and they have supportive press in IAM, as usual. █
______
* IAM not only quotes IBM's patent executives but also grooms IBM's patent strategy, which includes bullying of companies that use GNU/Linux. To quote something IAM wrote some days ago:
Last week, the IAM blog ran a story which examined the role that IBM – or, at least, its patent portfolio – has played in some of the most high-profile tech IPOs of recent times. As my colleague Richard Lloyd reported, six out of the 10 largest US IPOs by valuation – including Snap's $3.4 billion floatation earlier this month – involved companies that had purchased patents from Big Blue.
Permalink
Send this to a friend