03.21.17
Gemini version available ♊︎
Think tank for Battistelli and trolls, who dislike judges and would rather settle without them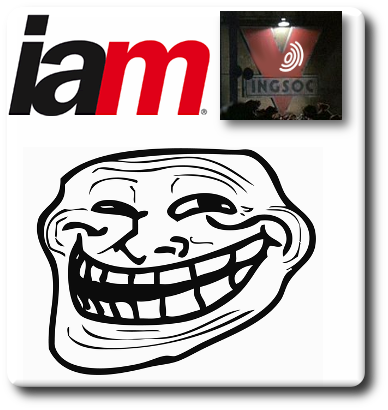 Summary: Rebuttal or response to the latest pieces from IAM, which keeps promoting a culture of litigation rather than sharing, collaboration, negotiation, and open innovation
IAM's writers have become — and clearly remained — mouthpieces of EPO/Battistelli, funded (their salaries) in part by the EPO's PR firm, which had received more than a million Euros from the EPO's budget in just one year (there is probably a continuation/expansion of that contract, which definitely needs leaking).
"At IAM, it's just patent maximalism disguised as news."Better headline for this morning's nonsense from IAM would be "trolls-funded IAM is fuming at Japan for not being a vassal of patent maximalists," but the current headline reads like their usual lobbying (they're not really a news site) and says "data suggests that Japanese courts continue to be deeply unfriendly to patent owners" — mirroring/echoing the same sort of party line we see/hear whenever IAM covers the United States. At IAM, it's just patent maximalism disguised as news. Anything goes, even notorious trolls such as Intellectual Ventures (habitually celebrated by IAM).
Recently, as the article at the top serves to show, IAM began promoting patent trolls in east Asia. Also see:
"Korea's economic growth, which was very much real (its GDP surpassed even Russia's), meant that companies such as Samsung and LG managed to accumulate capital and then pursued a lot of patents, even in the US and in Europe."China's patent hype and low quality of patents has led to a surge in patent applications, coming from various hopefuls who will successfully sneak in bogus patents through lazy/overworked/careless examiners (or in the case of SIPO, examiners whose job is to bolster the illusion of "China Rising" by just granting loads of patents, seeding a surge in patent lawsuits too).
Korea's economic growth, which was very much real (its GDP surpassed even Russia's), meant that companies such as Samsung and LG managed to accumulate capital and then pursued a lot of patents, even in the US and in Europe. Korea, however, is known for a reasonably non-aggressive patent culture (how often do Korean companies initiate legal action using patents, unless attacked/provoked first?) and it does not permit patents on software. A Korean patent troll (ish), Intellectual Discovery (ID), is now "facing a "crisis", based on this new admission from it departing CEO: "Speaking with IAM on the day following his resignation as CEO, Kim described the organisation as facing a "crisis". ID's budget, he claimed, had been drastically slashed when responsibility for the organisation transferred from the Ministry of Trade, Industry and Energy to the Korean Intellectual Property Office (KIPO). Kim also suggested that working under KIPO made it difficult to pursue some business opportunities because many of the biggest potential licensees are also big patent filers. Overall he made clear his opinion that if ID were to have any future it would have to be as a private entity."
He means a proper troll ("private entity"), not just a patent troll (ish). IAM would certainly like to see more patent aggression; that's like the raison d'être of IAM, which is a pro-litigation site. Bear this in mind any time something is published by this think tank, which Battistelli likes to share (as he last did earlier this month, see below for a reminder). █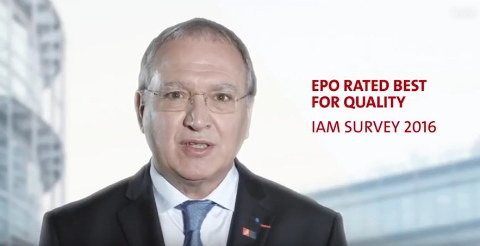 Permalink
Send this to a friend