09.11.17
Gemini version available ♊︎
Photos: From the UIMP ceremony where Benoît Battistelli, allegedly owing to EPO connections, was awarded an honorary doctorate in 2014.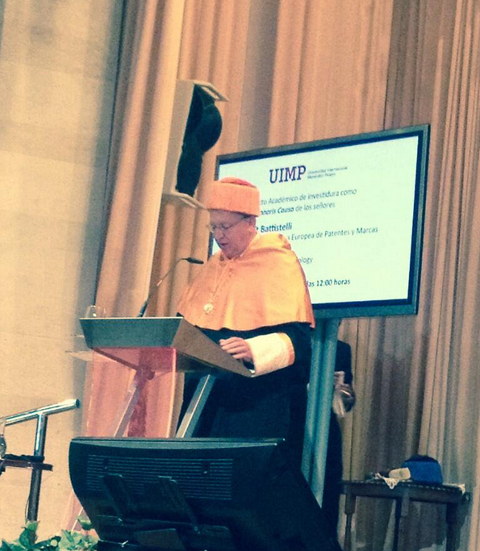 Summary: Benoît Battistelli, the EPO's President, again shows his general attitude towards staff and staff's rights
According to tradition 31 October 1517 is the day on which the German monk Martin Luther nailed his Ninety-five Theses to the door of the All Saints' Church in Wittenberg. Although there are doubts about the accuracy of the various historical accounts relating to this event it has been verified that Luther sent a copy of his work to the Archbishop of Mainz on the same date.
The day which is regarded as the start of the Reformation is a significant one for many Protestant communities, in particular Lutherans. It is a statutory holiday in parts of continental Europe, in particular Germany, Switzerland and Austria.
Although it is normally only celebrated on a regional basis, it was decided in Germany that in 2017 the 31 October should be declared a nationwide public holiday in commemoration of the 500th anniversary of the Reformation.
In the meantime reports are circulating in Munich that the self-proclaimed Pontifex Maximus of Eponia does not want to commemorate the recalcitrant German monk's defiant act of insubordination towards the Papal autocracy of sixteenth century Europe.
According to reliable sources Battistelli has announced that the EPO offices in Munich and Berlin will not be closing their doors on 31 October in recognition of Reformation Day 2017.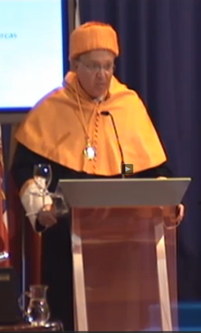 Apart from being perceived as an arrogant affront to the historical and cultural traditions of the main EPO host state this announcement has apparently annoyed contract staff employed by the EPO who are reported to have put in a claim for double pay in line with the normal supplement they get when they are required to work on a day which is a statutory public holiday.
Although Battistelli will no doubt succeed in his plans to prevent his Eponian vassals from commemorating Reformation Day the supplementary payments for contract staff are likely to cost the EPO a pretty penny. But since it's "other people's money" why should he care about that?
It remains to be seen whether or not anybody will risk excommunication by trying to trigger off a modern-day Reformation at the EPO by nailing a set of theses to the door of its headquarters on 31 October.
While it is tempting to speculate about this, inside sources say that the increased security and surveillance measures which have been put in place at the EPO headquarters during recent months are likely to act as a deterrant to any aspiring latter-day Martin Luthers in the land of Eponia. █
Permalink
Send this to a friend