10.07.17
Gemini version available ♊︎
Aqua Products case a disappointment to PTAB foes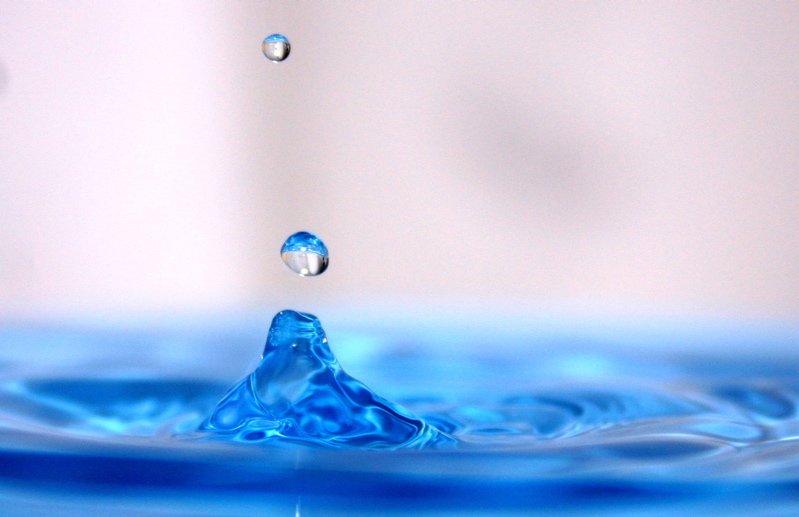 Summary: The latest news updates about the Patent Trial and Appeal Board (PTAB), its proponents, and Aqua Products v Matal, which patent maximalists are attempting to spin in their favour because they're not satisfied with the outcome
A COUPLE of days ago we noted that Cisco wholeheartedly supports PTAB, not only in terms of monetary means (for a pro-PTAB group) but also in words. The CCIA published a statement from Cisco. Well, the good news is that a former Cisco executive is now becoming Google's chief patent personality. As IAM put it a few days ago:
Google has a new head of patents. Michael Lee, who joined the company from Cisco in January, has been appointed to the role following Allen Lo's exit in August. Lee had been lead counsel for mobile at Google, having previously spent eight years at Cisco in a variety of roles including, most recently, as senior director IP strategy, marketplace and policy.

Lee's appointment came to light via his LinkedIn profile which gives October 2017 as his start date. It's not clear who Lee will be reporting into — he didn't respond to a request for comment — but, according to one source Google, is in the midst of shaking up its IP function: an overall head is due to be appointed with the respective heads of patents, trademarks and copyright all reporting into whoever gets that job.

[...]

Prior to joining Cisco Lee was senior legal director for IP litigation and conflict management at Yahoo! and before that did stints in private practice with Shearman & Sterling and Fish & Neave.
The High Tech Inventors Alliance (HTIA), a pro-PTAB alliance, is supported by both Cisco and Google.
As we noted here just before the weekend, US politicians will probably have a closer look at — and possibly have immunity removed from — Native American tribes that help patent trolls dodge PTAB. This too has been noted by the patent microcosm. Another loophole to be closed soon? To quote Patently-O:
As discussed previously, Tribal Nation Sovereign Immunity is not Constitutionally protected and may be eliminated by particular acts of Congress. Thus, this Bill would seem to be effective to eliminate the ongoing concern regarding tribal immunity assertions. The proposal does lack an effective date and so the only missing element would be whether the Bill would retroactively veto pre-enactment claims of immunity.
Michael Loney, who is based New York and is watching PTAB pretty closely, has just spread some doubts about PTAB. Sites like Managing IP, proponents of patent trolls most of the time, seem to be rather upset that the Federal Circuit doesn't stop PTAB. Loney wrote about the Aqua Products case and propagated the discreditisation, dubbing it "a wash out":
The Federal Circuit's en banc Aqua Products v Matal ruling has been described as "a complete non-event" and "a real mess" that "did little to resolve the big questions" surrounding the PTAB's treatment of motions to amend. However, it did shift the burden of persuasion to the petitioner, while some believe the Chevron implications of the decision are most interesting
Not too shockingly, shortly after the typical PTAB bashing from IAM (site for patent trolls) came this post about the same case. It was composed by a patent trolls supporter and software patents pusher, Richard Lloyd. He's one among several of those who try hard to eliminate PTAB by all means possible, in essence lobbying by twisting facts. Here's an example:
In emails and conversations with a series of IPR specialists this week in the wake of the Court of Appeals for the Federal Circuit's (CAFC) decision in Aqua Products v Matal, "this is a mess!" was a common response.
They basically try to discredit the outcome. So did Alden Abbott, who says he is "deputy director of the Edwin Meese III Center for Legal and Judicial Studies and the John, Barbara, and Victoria Rumpel Senior Legal Fellow."
Yesterday he published this piece entitled "Erosion of Patent Rights Is a Threat to Innovation and American Prosperity" (there is no "Erosion of Patent Rights", there's improvement of patent quality and patents are not even a "right").
Watch who/what he leans on:
The Patent and Trademark Office, an agency within the Commerce Department, reviews patent applications and issues patents for inventions that meet patentability criteria.

[...]

As Gene Quinn, a leading patent lawyer, explains, these changes mean that today "there are many other parts of the world that have more expansive views of what can be patented, including Europe, Australia, and even China."
If you are citing Watchtroll as an authority on patents, then you're as about as extreme as a politician who promotes Breitbart. The usual "China!" line is there too, conflating trolls with "Innovation and American Prosperity". And then comes the attack on PTAB, revealing that the author is more interested in trolls and low-quality patents, not "Innovation and American Prosperity":
Patent experts note that this board has wreaked havoc, striking down the vast majority of patent claims it considers in a way that undermines fundamental due process rights of patent holders.
"Patent experts" just means patent microcosm, i.e. those who make a living from disputes.
Incidentally, speaking of China, Mark Kokes (the man who ruined BlackBerry and made it little more than a patent bully) did the usual deflection. Kokes wants us to focus on China again; the patent aggressors and trolls prefer China because it makes extortion easier, so watch what he was saying:
China gets a special mention – "We have had tremendous success at IT licensing there with the approach we have adopted." – as does the US, though for less positive reasons: "The legal environment has changed dramatically. If you look at it from an asset perspective at a minimum you'd say that values are suppressed – even for high quality ones." But overall Kokes is optimistic: "Innovation and having IP-centric economies is the right way to go. They are getting a lot more entrepreneurial in China and in parts of Europe, just as things are declining a little in the US." But despite some head-winds his philosophy is very simple, he concludes: "If you are creative enough you can build your own markets."
In other words, for litigation giants the US has become less attractive. Is that actually a bad thing? Well, for serial litigators it certainly is, but what have they ever given to society? PTAB and high patent quality (which IPRs entail) make the US a lot more competitive and productive. Less litigation, more development. █
Permalink
Send this to a friend